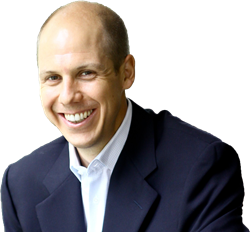 Atlanta, GA (PRWEB) August 24, 2013
Barry Spencer and Scott Noble, nationally recognized entrepreneurs, authors, financial educators, and researchers will present the 5 dangerous trends impacting business owners and how they are impacting their profits and personal lifestyle.
The event provides passionate entrepreneurs and profit committed business owners the unique opportunity to learn the trends that are impacting business growth right now.
Spencer, the leading researcher and personal interviewer of successful leaders worth up to a billion dollars says, "Business owners and entrepreneurs are aware of some of the trends, but even among the most successful leaders, the impact of the trends on the business and personal lifestyle is unclear."
The passion behind this event is founded in the two entrepreneurs presenting and their commitment to share the secrets of what they are learning with energy and practical knowledge that is easy to understand and implement.
When you are aware of how trends are impacting you and your business they are like adding super-chargers to an engine. When trends are ignored its like putting diesel fuel in a gasoline engine.
Attendees will learn the 5 most time sensitive trends impacting entrepreneurs and their business, and the three simple steps to take today to use the trends to prosper.
There are two of these events scheduled with limited seating available for each event. Both events will be held from 5:15 p.m. to 6:45 p.m. at Ray's Steakhouse on Mansell Road in Alpharetta, Georgia. To reserve one of the limited seats available in September or October go to, http://5businessbuildingtrends.com/. Interested inquires can also call the offices of The Barry H Spencer Companies at 678-278-9632.
##
About Barry Spencer: Barry Spencer is a nationally recognized author, financial educator and speaker whom you may have heard on radio, including WAFS biz1190. Spencer's latest book The Secret of Enduring Wealth, and he is the co-author of Wealth: From Roots of Regrets to Routes of No Regrets, and How To Enjoy A Life Generosity. His published articles include: "When Wealth Is More Than Money," When Generosity Matters To The Family," and "The Two Essentials that Count Beyond Death and Taxes." Barry lives with his wife, Lori, and their two children Hudson and Avery Kate in Alpharetta, GA.
About Scott Noble: Scott Noble, CPA, PFS, is a nationally recognized speaker, Continuing Education Instructor, member of the Laureate Center for Wealth Advisors and financial educator who speaks to peers in the financial industry. He is the co-author of Wealth: From Roots of Regrets to Routes of No Regrets, and How To Enjoy A Life Generosity. Scott and his wife, Denise, live in Alpharetta with their three daughters Andie, Leah, and Hannah.