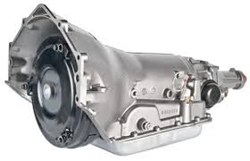 Our automatic Ford transmission inventory has grown substantially this year.
Oklahoma City, Oklahoma (PRWEB) August 12, 2013
Ford Motor Company continuously develops technologies used inside of its transmissions to expand lifespan as well as performance for drivers. The popular 5R55E transmission in 5-speed confirguration is now sold online at the GotTransmissions.com company at http://www.gottransmissions.com/blog/ford-transmissions/ford-transmissions.
These used condition units are added for immediate online sale for Ranger and Explorer series vehicle owners to purchase. These quality units are acquired through company partnerships with supply chain businesses in all parts of the United States that offer low mileage gearboxes for sale.
"Our automatic Ford transmission inventory has grown substantially this year," said a gearbox expert from the Got Transmissions company.
The electronic technology that Ford pioneered and in the early 1980s has been continued with its late model units that are produced in the current decade. The 5R55E is one of the first 5-speed units to feature the electronic module technology to ensure uninterrupted shifting patterns in 4x4 vehicles.
The Ford Motor Company technologies that are presented inside this transmission series are also used in earlier brands of units produced in the 1990s. The GotTransmissions.com website is now featuring a large percentage of the builds that have been used in Ranger and Explorer vehicles.
"The 5R55E is one example of our commitment to finding the top units that are requested by consumers," the expert added. A continued effort to supply low cost units and still include a limited warranty policy is part of the changes made to the business structure used at the Got Transmissions company for its buyers this year.
About GotTransmissions.com
The GotTransmissions.com company offers some of the best pricing currently promoted online for used transmissions for all major vehicle types in the United States. This company employs its team of automotive experts to research, acquire and market transmissions directly to the public at discounted prices compared with MSRP. The GotTransmissions.com company is one of few sellers leading the secondary market attaching limited warranty policies for each preowned transmission sold online or through offline systems. The expedited shipping tactics used by this company guarantees faster deliveries for transmission sales.