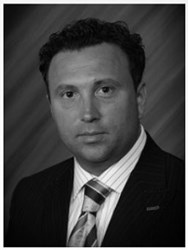 When 7 out of 10 dentists are denied business loans through conventional bank and SBA lending, we can get the deal done.
Naples, Florida (PRWEB) December 12, 2013
5th Avenue Acquisitions & Venture Capitalists forges new relationships with private funding source to offer dentists up to 100% financing, including the consolidation of high interest debts and student loans with very competitive rates.
"When 7 out of 10 Dentists are denied business loans through conventional bank and SBA lending, we can get the deal done," said Reagan Rodriguez, CEO of 5th Avenue Acquisitions & Venture Capitalists. The rapidly expanding national company specializing in dental, medical and veterinary practice transitions has added another strong relationship to its arsenal of private funding sources recently.
"We were able to fund most of the medical or dental practice transitions that are typically turned down by banks and SBA lenders before, but with this addition to our team, we have deepened the resources for those we serve in the dental, medical and veterinary communities," said Rodriguez.
The new relationship strengthens 5th Avenue offerings with new sources of funding featuring:

100% Financing
Low fixed rates
5-15 year terms
25 years terms for real estate
Flexible Pre-payment Penalties
Private Equity flexibility eliminates SBA red-tape
Eliminate prohibitive down payments
Rodriguez continued, "Our clients are able to leverage their asking price and improve their buying price with 100% financing options, and are able to consolidate medical practice debt and personal debt while increasing cashflow for your practice. Essentially, we will help you save money, lower your monthly payments and increase the value of your practice and your credit profile." For those wanting to relocate, expand their practice or remodel, 5th Avenue has solutions to fit these needs as well.
"It's an exciting time for our company. We are experiencing steady growth with transition expert partners opening offices throughout the United States under the 5th Avenue name. Because of the caliber of relationships we continue to forge, and because of the seasoned partners we already have serving the medical and dental communities, serious, sharp, entrepreneurial-minded people are investing in their own territory with 5th Avenue as they are witnessing great things they see happening with our company," explained Rodriguez.
Their VC partners also offers funding solutions for those interested in
buying out a partner
expanding your business by adding space
upgrading expensive equipment and outdated technology
funding the down payment on a real estate purchase
For more details on how to buy or sell a dental practice with less prohibitive funding options, contact 5th Avenue Acquisitions & Venture Capitalists at 5thaavc.com. To learn more about their lucrative partnering and firm model opportunities, visit their business opportunity here, http://5thaavc.com/company-overview.