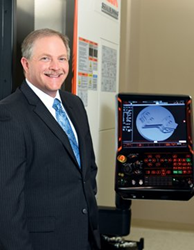 "The People of Manufacturing Awards are designed to bring exposure and recognition to these leaders that not only perform operational excellence, but are also involved in community service," said Jason Moss, CEO of the Georgia Manufacturing Alliance.
ATLANTA (PRWEB) October 22, 2018
Atlanta, GA - The Georgia Manufacturing Summit hosted the 5th Annual People of Manufacturing Awards on October 10, 2018 at the Cobb Galleria. These awards honored the people that exhibit excellence on a daily basis and have gone above and beyond to better their organization's manufacturing operations.
"The People of Manufacturing Awards are designed to bring exposure and recognition to these leaders that not only perform operational excellence, but are also involved in community service," said Jason Moss, CEO of the Georgia Manufacturing Alliance. "We are excited to announce the winners for 2018."
Team Operational Excellence Award - Adient in West Point, GA
The winner for Team Operational Excellence was the High Performance Team (HPT) at Adient in West Point. In 2017, with the full engagement of the hourly workforce, the plant achieved outstanding improvements in terms of safety, quality, delivery and cost. This plant has become the "go and see" plant for HPT activities, hosting plant managers and HPT leads from all other plants, including those outside our business unit. Early successes driven by HPT include record level TUMS (Outbound Trailer Utilization), record low scrap levels, greater than 95% average monthly closure rate on ELPA (electronic layered process audit) findings and a 50% decrease in absenteeism. The West Point plant is very active in the community, supporting the local food bank, a local nursing home, and Christmas and birthdays for 40 children in a local boys and girls home.
Team Safety Award - Scientific Games in Alpharetta, GA
The winner of the Team Safety Award was Scientific Games, a global gaming entertainment company with its largest lottery instant game manufacturing facility located in Alpharetta, GA. Over the last three years, Scientific Games' safety culture has made impressive advancements to reduce incidents and provide a safer manufacturing workplace. Evidence that the safety protocols have been effective at Scientific Games can be seen in the reduction of the number of recordable incident reports over the last two years, which has allowed the facility to fall within the American Society of Safety Engineers (ASSE) classification of "world class safety".
Plant Manager Award - Jason Harden of Sunny Delight Beverages in Atlanta, GA
The winner for the Plant Manager Award was Jason Harden who serves as Site Operation Manager for Sunny Delight Beverages. Mr. Harden has 10 plus years of experience in manufacturing and maintenance systems with extensive knowledge in warehouse management. He is highly effective in team building and process improvements and recently served on the steering committee for the new Hot Fill Project Installation. In addition, his innovations facilitated the site to produce new configurations for Costco on demand. He has developed processes to rapidly cross train technicians to increase capacity and flexibility. Jason is active in his community with feeding the homeless and working with the Gateway Foundation and Hope House.
Front Line Supervisor Award - Elton Seton of KaMin in Sandersville, GA
The winner for Front Line Supervisor Award was Elton Seton who is the Production Supervisor at KaMin LLC. He is an experienced reliability engineer with a demonstrated history of working in the mining & metals-nonmetals industry. Skilled in AutoCAD, SolidWorks, Root Cause Analysis, Preventative Maintenance, Project Engineering, and Process Optimization, he is a strong operations professional with a Mechanical Engineering degree from Georgia Southern University. His first role at KaMin was a maintenance reliability engineer where he transformed the way KaMin processes machine reliability data across their three plants in GA. His community service includes building beds for needy families in Augusta, donating time to help the less fortunate, and servicing as a volunteer at every charitable event that the KaMin hosts.
Charlie Post, the CEO of TSI Solutions, was designated as the Awards Chairman and was responsible for appointing a panel of judges to select the winners. "The Georgia Manufacturing Alliance was established to promote, connect and educate manufacturers across the state," said Mr. Post. "In support of that mission, the People of Manufacturing Awards was established to recognize the hard work, talents, and achievements of those individuals who have made an exceptional contribution to their company, their co-workers, and the Georgia manufacturing community."
The Georgia Manufacturing Summit is produced by The Georgia Manufacturing Alliance (GMA). GMA is a membership-based industry organization founded in 2008 to support Georgia's manufacturing community. GMA provides monthly plant tours, educational sessions, tradeshows, and unique networking opportunities designed to help make profitable business connections for its members. The Georgia Manufacturing Directory, Georgia Manufacturing Calendar and BuyFromGA.com are additional resources produced by GMA. To learn more about the organization, membership, and upcoming events, please call 770-338-0051 or visit their website http://www.GeorgiaManufacturingAlliance.com .