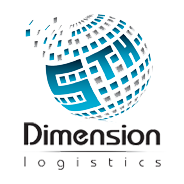 Our customer service team pays close attention to the demands of our clients' and the market and delivers them to our R&D team
Scottsdale, AZ (PRWEB) December 22, 2014
5th Dimension Logistics (5thDL), a global pioneer in the payment software industry, has announced the launch of a new feature within the 5th Dimension Payment Gateway called the Card Account Updater. The Account Updater enables merchants to automatically retrieve updated credit card information when consumer's cards expire while subscribed to a recurring billing plan.
The Card Account Updater promises to reduce late payments, missed payments and overall consumer satisfaction. By automatically obtaining the latest and most accurate credit card information directly from the card issuer, consumers will see fewer product and service interruptions. This will help merchants in multiple ways, the largest being increased customer revenue and reduced attrition. Merchants will also see lower operating costs. Currently, call center teams spend a tremendous amount of time trying to reach customers at a "convenient time" to collect updated payment information. One merchant client of 5th Dimension's predicts a reduced cost of 28% in collections alone.
"Our customer service team pays close attention to the demands of our clients' and the market and delivers them to our R&D team" says Matanda Doss, CEO of 5th Dimension, "We have streamlined a long standing subscription billing problem by automating the process of updating expired credit cards. In terms of overall operational efficiencies, it is one of the simplest, yet most powerful ways to help our partners and clients run their businesses."
5th Dimension, a visionary in the payment technology space, is devoted to continuously improving its products, services and technology. The majority of new features and development come directly from their merchant clients. With additional features such as FBI Tools for fraud prevention, Titan Data Vault for payment tokenization, and Advanced Load Balancing for strategic cost optimization, merchants are minimizing their payment processing efforts, reducing costs and enabling greater focus on their core business objectives.
About 5th Dimension Logistics
5th Dimension Logistics is a PCI Compliance Level 1 certified payment gateway and transaction solution. As a global leader in electronic payment processing, 5th Dimension Logistics empowers small businesses, large businesses, specialty retailers, merchants and consumers to accept and manage secure online payments. The 5th Dimension Logistics payment gateway offers the most innovative payment technology in the industry, including tokenized recurring billing, ecommerce solutions, and enterprise payment software. 5th Dimension Logistics' shopping cart support includes well known carts such as Magento, Ubercart, Xcart and ZenCart. 5th Dimension provides advanced credit card fraud detection and prevention tools such as tokenization, customer scoring system and risk management controls to clients all over the world. Adjunct to the gateway is 5th Dimension Logistics' mobile credit card and E-check processing app Easy Charge™. Easy Charge enables merchants to accept mobile payments anywhere in the world from Android and Apple iOS devices. In addition to general credit card processing, 5th Dimension Logistics is the sole gateway provider for a $9.8 billion dollar private label card with 12.5 million users. For more information about merchant accounts, payment gateway services, enterprise payments and/or small business payments go to http://www.5thdl.com.