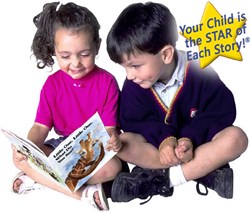 Find a book that captures one of the child's interests or a story that mirrors something the child is going through that they can connect with.
Monroe, New York (PRWEB) January 30, 2014
Reading is a key skill to language comprehension and learning. The National Center for Education Statistics (NCES) found that children who read for pleasure are more successful in the classroom, and children who are read to three or more times per week are more likely to know their letters, count to 20 or higher, write their own names, and actually read when they enter school. However, sometimes kids don't have the motivation to read. Whether parents are trying to teach their child to read for the first time or trying to get a reluctant reader to do their school work or read for fun, here are some tips to help get them excited about reading:
1. Appeal to their interests. Often, kids may be disinterested in reading more so because of the content than the reading itself. KD Novelties advises to find a non-traditional book that captures one of the child's interests or select a story that mirrors something the child is currently going through and can easily connect with, such as a book about learning to ride a bike or learning to potty train. Bridging interests is a great way to get kids interested in a book and shows them the possibilities they hold.
2. Go for a personalized approach. KD Novelties specializes in personalized kids books that can put kids at the heart of their very own adventures. Often children may only associate reading with repeating words on a page, but a personalized book may be the connection they need to really engage with stories. A more individual experience helps teach kids how to engage with stories and understand concepts while building their imagination.
3. Try reading out loud. Plenty of parents read to their children, but sometimes a child is still disinterested in the act of reading. Reading with voice, character and animation helps engage early readers with stories instead of merely reciting words off of a page. Parents should read to their kids animatedly, act out the voices and sounds of a story as if they're in front of an audience. Audio books are also great in this sense and are just as useful in developing reading and language skills.
4. Talk about reading. Talk about what is being read before, during and after the book is read. An engaged discussion about the story can help garner more interest in the reading material. Asking a child what they think might happen before beginning a story or half way through will help inspire them to use their imagination and get involved in the storyline. For older readers, asking these same questions and discussing the main characters, plot etc. helps develop vital reading comprehension skills that are useful across all academic subjects.
5. Let kids see their parents read! Kids do a majority of their early learning from observation. They absorb a lot of their parents and family's habits and behaviors without really realizing it. If members of the family read, make sure the child sees you do so. Engage with them about what is being read, or even read a book aimed for a younger audience. Parents and guardians are a child's greatest role model, especially in their younger years. This encourages kids to try reading on their own without being asked or told. If they see that reading is a normal, healthy habit that adults participate in, they are more likely to want to do it too.
No matter what methods you use, learning is a personalized experience. Whether kids see themselves in the stories they're reading, as in KD Novelties' children's books, or learn to identify with a character's struggles in a text, they are more likely to respond and begin developing an individual interest in books as well as learning. Get to know the reluctant reader, find out why they are not inclined to read, and appeal to their individual interests.