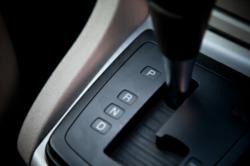 The preowned units that are now part of the expanded 6 speed inventory are provided through recent agreements put in place for distribution.
Detroit, MI (PRWEB) July 04, 2013
Automotive manufacturing has expanded to include new transmission types for vehicles. Changes to engineering processes has helped Ford and Chevrolet pioneer development of 6 speed automatic transmission types for placement into modern vehicles. The GotTransmissions.com company is now selling these units in combination with a marked down price structure for all buyers of Ford or GM units in stock at http://www.gottransmissions.com/6-speed-transmissions.html.
Multiple automakers are now experimenting with larger size transmissions for better shifting in vehicles. The standard 4 and 5 speed units used in earlier decades are now being improved with newer technologies.
The preowned units that are now part of the expanded 6 speed inventory are provided through recent agreements put in place for distribution. Vehicle owners with compatible vehicles able to accept these units are expected to benefit in price and durability.
"Automatic transmissions are more complex now than in previous years," a warehouse rep from the Got Transmissions company said. It is now commonplace for electronic controls, sensors and modules to be used in the development of transmission production. "Some vehicle owners with TCM issues often find out that an entire transmission assembly needs replacement," the rep added.
The price markdowns now announced are a new pricing initiative that is scheduled to remain in effect. The complete Ford and Chevrolet units that are part of this new decrease in price are now shipped with new freight terms. The offer to ship units free of charge was developed in the spring of this year as a one-time promotion for buyers. A successful run of this incentive has made the freight policies permanent for online and telephone orders.
To go with the coupled incentives announced with replacement units, better entry-level warranties are attached with each sale made by buyers. An updated protection system is now in place to extend the normal level of policy protection from a year to 2 years in length. The combination of these incentives is one change made this year to improve customer satisfaction ratings with each processed order.
About GotTransmissions.com
The GotTransmissions.com company specializes in providing previously owned automotive transmission units complete with torque converters to U.S. buyers. A variety of acquisition methods are in use by company management to secure better condition units for vehicle installation purposes. The GotTransmissions.com website features tools that consumers can use for research and price comparisons of automaker transmissions. This company is one of few now offering basic warranty attachments and a no charge shipment offer for each order processed. These company measures are policies undertaken in 2013 to improve the satisfaction of parts buyers.