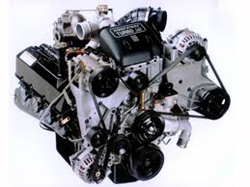 Our used common rail diesel inventory is now presented on our website to include special pricing for the 6.0 and 6.4 Powerstroke editions
Chicago, IL (PRWEB) May 18, 2015
Ford began using its 6-liter Powerstroke engines in the 2008 year after discontinuing its 7.3L model in the U.S. The Powertrain Guys company is announcing its new discount price model for all used 6.4L Powerstroke engines in stock this year at http://powertrainguys.com/6-4-powerstroke-engine-for-sale.
This special pricing will be available for the rest of this year although an extension of this price will be considered if sales are positive at the PTG website. The twin turbocharged blocks that are now made available to the public are the 390 cubic inch models that are part of the OHV V8 motor family at Ford Motor Company.
"Our used common rail diesel inventory is now presented on our website to include special pricing for the 6.0 and 6.4 Powerstroke editions," one Powertrain Guys expert said.
The increase in inventory of powertrain products is now helping the PTG company to provide gasoline and diesel powered auto engines for a better price range. Since warranty problems and recalls can be part of the used motor selling process, the company has prepared in advance for issues by expanding its stock warranty policies by more than two years.
"The 2WD and 4WD compatible engines, transmissions and transfer cases for Ford or other automakers that we sell on the web are all covered with an improved term of parts coverage," said the expert.
The Powertrain Guys inventory of used Ford diesel engines is scheduled to stay at sale prices for web and phone orders until further notice. People who are interesting in taking advantage of the incentive pricing now available do not need to enter a promo code or other coupon during the process of checkout.
About PowertrainGuys.com
The PowertrainGuys.com company offers its surplus inventory of vehicle components for under MSRP in the United States. The company built a new web system that allows a person to search for almost any domestic or foreign automaker part in stock. The PowertrainGuys.com company supplies immediate customer service through feedback portal and toll-free assistance line.