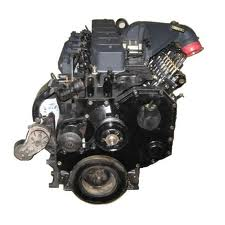 The Blazer, GMC and C/K vehicles are some of the brands that have used the 6.5-liter diesel block over the past 20 years nationally
Seattle, WA (PRWEB) August 29, 2015
The development of diesel powered vehicle motors has been an advantage at the General Motors company since the year 1994. Consumers now searching the Internet to find replacement motors will benefit directly from a new warranty plan for engine blocks. The Preowned Engines company is supplying a new term of warranty protection for all used 6.5L engines in stock at http://preownedengines.com/used-6-5-chevy-engine.
The inclusion of the components warranty policies will help provide an additional level of support to consumers purchasing more than one displacement block this year. Since there have been several editions produced at GM for the 6.5L, the warranties available will protect a range of blocks and installed parts. The
L57, L56, L49, L65 and LQN models are included in the warranty plans.
"The Blazer, GMC and C/K vehicles are some of the brands that have used the 6.5-liter diesel block over the past 20 years nationally," one seller at the Preowned Engines website said.
The new application of the extended warranty plans for diesel powered blocks at the POE company is expected to create more trust with consumers who place orders. Since not every component originally installed can be replaced under a warranty, the plans of coverage do provide as much as 90 percent protection for block components.
"The warranties that we supply with all used motors apply to the gasoline and diesel sections of our complete inventory," the seller added.
The POE company is currently taking phone calls through its service center at 1-866-320-1065 to help answer questions that consumers might have about products in stock or plans of coverage being supplied.
About PreownedEngines.com
The PreownedEngines.com company is now a national resource for locating diesel, hybrid and gasoline powered vehicle motors at sale prices on the Internet. The company utilizes different partners to handle order processing and order fulfillment. The PreownedEngines.com company offers expanded warranty packages to consumers at zero cost when orders are placed through distributors.