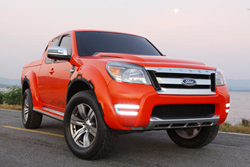 The 7.3L and 6.4L builds in the Powerstroke family of larger engines can be reviewed and compared inside of our inventory when accessing our website
Dallas, TX (PRWEB) April 10, 2015
The production of diesel powered engines has helped companies like Ford and General Motors to reach new markets for selling alternative fuel automobiles. The Powertrain Guys company is now selling 7.3L Powerstroke engines through its preowned inventory of truck and van motors on the web at http://powertrainguys.com/7-3-powerstroke-engine-used.
The builds that are currently in stock are original editions that were produced by Ford and the International Harvester Company. These assemblies are second hand condition units that have been surveyed for actual block mileage and exterior condition. People who plan to purchase these diesel powered engines can explore the complete inventory at the Powertrain Guys website.
"The 7.3L and 6.4L builds in the Powerstroke family of larger engines can be reviewed and compared inside of our inventory when accessing our website," one Powertrain Guys rep said.
The distribution of preowned motors has helped the PowertrainGuys.com company to fill a void that exists in the auto parts aftermarket. Since most used motor blocks are sold in as is condition with no long-term warranty, each build from Ford or other automakers that are now listed for sale on the web arrive to consumers with a full OEM parts warranty plan.
"The Powerstroke diesel assemblies that are offered for sale and shipment this year are certified used units that come with a sale price structure," said the rep.
The Powertrain Guys website now gives access to the entire Ford Motor Company inventory of gasoline and diesel motors for sale. A person who visits the company portal in order to find out what can be purchased or distributed this year can easily use the automated warehouse tool located on the PowertrainGuys.com homepage.
About PowertrainGuys.com
The PowertrainGuys.com company helps to supply automotive motors, transmissions and other products to consumers through its expanded distribution network in the United States. The company has built its portal on the web to offer a one-click solution for locating used vehicle components. The PowertrainGuys.com company includes new levels of preowned inventory each week of the year for auto components buyers to explore.