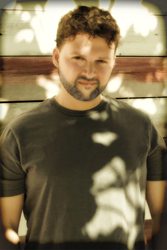 This is truly a great honor to be nominated for two separate awards!
Chicago, IL (PRWEB) August 12, 2014
Sarantos releases 80s rock song workout music video, "Are You Sure You Can Last?"
Sarantos has just been nominated for 2 awards for the upcoming International Music & Entertainment Awards on October 4th 2014—the categories are Rock Song of the Year and Pop Album of the Year. You can vote for him at: http://www.imeaawards.com/vote/music/.
The mission of the IMEA Awards is to honor and recognize individuals and organizations in the music, theatre, and film industries, internationally.
Nominees are determined by the Nominating Committee. The Nominating Committee is an anonymous committee compromised of performing arts industry professionals ranging from theatrical producers, A&R reps, respected season musicians, PRO representatives, performing arts (music, theatre, film) executives, etc. Once Official Nominees are announced, the Nominating Committee members roll onto a Voting Committee, which also consists of an additional number of anonymous members. The Voting Committee will anonymously review each nominee thoroughly and cast his or her votes privately. The Voting Committee's vote counts as 2/5th towards the final win. Aside from the Voting Committee, each member of the Association will be able to cast an Industry Vote, which counts as 2/5th of the final win. Lastly, Fan Voting counts as 1/5th of the final determination of a winner.
Sarantos has often been labelled as a fusion of modern soft rock/pop music with 80s rock, and his newest song will definitely heighten that reputation. Fans have been unable to stop playing this new song while working out. Sarantos' 80s rocker style with this song will never escape the comparison to the hit movie series Rocky, and the famous songs "Eye of the Tiger," "No Easy Way Out," "Hearts On Fire," and "Moment of Truth."
He is always agreeable to performing for free for almost any charitable cause, and his heart seems like it's just in the right place. Sarantos' has strong motivation with his musical passion to raise money for charity. 33% of any music-related sales profits are going straight to charity. For "Are You Sure You Can Last," Sarantos has chosen the American Red Cross.
This multi-genre artist continues to surprise his fans, expanding his music variety by releasing his 8th song music video, "Are You Sure You Can Last," a powerful rock song was released on August 12th, 2014.
"This is truly a great honor to be nominated for two separate awards," says Sarantos. "I am so humbled. I hope to represent what the fans and committee members are looking for and make them proud. I want to thank the nominating committee and congratulate all the other nominees and wish them the best of luck!"
Chicago's very own music artist has been gaining followers ever since his first song debut back in January 2014.
Internationally, the buzz has continued to spread and Sarantos music has received over 900,000 radio airplays. His fan list continues to grow exponentially.
The social media realm has continued to embrace this rising star. In addition to the attention of over 1.4M Twitter, Facebook, Google+, and Instagram followers, Sarantos has now done many radio interviews throughout the world. All this commotion started when his 1st song, "Not Where I Wanna Be," was released worldwide on January 2nd, 2014.
Sarantos strives to inspire people with his songs and lyrics. Music is always on his mind and Sarantos has written over 2,000 songs. Sarantos' music has received rave reviews so far from industry insiders, and he relishes this chance to pursue his lifelong dream.
Sarantos unique sound has been best described by industry insiders as "an emotionally powerful vocal style masterfully united with music that is a fusion of classic 80s rock blended with modern soft rock and pop music!"
A new song will be released the 1st Tuesday of every month to tease his fans, then a new music video on the 2nd Tuesday of every month, a new Funny video of the month on the 3rd Tuesday of every month, and a new Whiteboard video on the 4th Tuesday of every month. This will go on for the entire year! The CD will then be released on November 18th 2014.
Sarantos has always been inclined to help people in need and is proud to launch this CD as a way to donate a significant portion of proceeds to charity, hopefully inspiring other artists to do the same. The 11 charities chosen for each album song include American Lung Association, Make-a-wish Foundation, American Heart Association, St Jude's, Hellenic Academy, ASERF, American Red Cross, Children's Hospital of Chicago, Chicago Medical School, Thanioton Society, and the Cystic Fibrosis Foundation.
The website, Melogia (which in Greek means "with words"), was established by Sarantos, an aspiring singer and song writer.
Website
http://www.melogia.com
Sarantos Facebook artist page:
https://www.facebook.com/Sarantosmelogia
Sarantos Twitter:
http://www.twitter.com/sarantosmelogia
Sarantos iTunes:
https://itunes.apple.com/us/artist/sarantos/id784136489?ign-mpt=uo%3D4