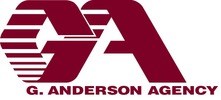 G Anderson Agency is now offering premiere waterfront Long Beach Island homes. Full listings can be found online at www.lbidirect.net.
Long Beach Island, NJ (PRWEB) September 11, 2013
The G. Anderson Agency is now offering brand new water front homes. The Long Beach Island real estate market is on the move and this is a good time for both sellers and buyers, according to the G.Anderson Agency, a leading broker on the island. Great opportunities abound for buyers searching for Long Beach Island homes for sale, notes G. Anderson Agency's Rick Jones, who points out that sales showed a strong climb in August and are expected to continue to rise in September and October.
"July showed strength on the sales front, and the party continued in August," Jones says. "With activity at a good pace, it seems likely that this will be a good fall to purchase and sell a house on Long Beach Island." Jones adds that this is a good time to investigate the opportunities for Long Beach Island real estate for sale, pointing out that the average sales price has dropped to $901,000 from a level above one million dollars a year ago, but he expects prices to climb above the million-dollar mark again in the near future. This is clearly the time to look for opportunities in real estate Long Beach Island buyers can take advantage of before price begin to climb once again.
The G. Anderson Agency is the source to turn for the hottest listings of Long Beach Island homes for sale, and finding a "dream home" is easy and convenient on the broker's website, http://www.lbidirect.net, where home buyers can view the best properties on the market while also completing a quick and easy questionnaire. Homebuyers simply specify exactly what features they are looking for in a home, including everything from size and budget to location and beachfront amenities they desire. G.Anderson's Internet system then profiles the market and produces a list of properties that may potentially be right for the buyer.
Some of the best bargains on Long Beach Island are homes that were sand damaged in last year's storms. These homes brought the median sale price down to $560,000, and a number of them are still available for potential buyers looking for properties to renovate or even flip as the market continues to rebound and spiral upward.
The G. Anderson Agency is seeing a sharp increase in listings from sellers who are placing their homes on the Long Beach Island market. "If someone is planning to sell their home in the next few months, nothing is more important than knowing a fair asking price," Jones tells potential sellers. "G. Anderson Agency can assist sellers with a free market analysis. I will use comparable sold listings to help them determine the accurate market value of their homes."
Whether it is buying of selling a home, the G. Anderson Agency is the leading Long Beach Island real estate company to turn to. Jones can be contacted at (609) 492-1277 or (609) 276-7967 and can reached by email at rjones(at)ganderson(dot)com. Full descriptions of the agency's listings and services for buyers and sellers are detailed at http://www.lbidirect.net.