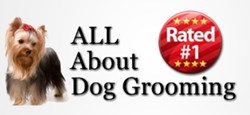 Learn to Groom now offering home grooming course for those looking to start their own dog grooming business. Details are available online at www.learntogroom.com.
Jacksonville, FL (PRWEB) September 13, 2013
Owning a company and working full-time with animals is a career people fantasize about. Earning a lucrative income and caring for dogs can seem like an out of reach goal. "Learn to Groom" works with those individuals that want to learn to groom dogs and also want the freedom and security provided by owning a company. Nationwide the dream of starting a dog grooming business has become a reality. People are turning their love for dogs into a highly profitable and recession proof occupation. Learn to Groom provides an affordable system to start a dog grooming business in a few short weeks, with no prior experience required.
Many other dog grooming courses can take a large amount of precious time out of the day. That time needs to be spent earning an income, taking care of children, and doing many other important things. With Learn to Groom, users can work from the comfort of their own home. They can also determine the speed of the course, since it can be completed at their own leisure. The Learn to Groom system offers the fastest dog groomer course available, to ensure that any person can open the doors to their new company in a timely manner.
Owning a company is a dream that can easily become a reality with the tools provided at Learn to Groom. The benefits of working for oneself are absolutely unmatched. Not only does it provide high margins with low overhead, it allows individuals, parents, and families to create something for generations. It also gives any person the opportunity to set his or her own schedule and still make a substantial income. Learn to Groom's comprehensive system will give any user the necessary tools to start their own company. The dog-grooming course teaches how to bathe, clip, and style over 30 popular breeds and is extremely cost-effective. Each affordable dog grooming training package provides: a study manual, 8 hours of dog grooming DVDs, one-on-one coaching and a certificate of training. The reference manual contains 21 chapters, and includes tests to enhance learning. There's also important management tips so each individual can learn to set up shop, zoning regulations, and pricing.
The dog groomer course will teach: brushing and de-matting, bathing and dipping, blow (fluff) drying, coat conditioning, ear plucking and cleaning, eye care, nail trimming, handling the clippers, and much more. Users will also learn about animal heath including: skin conditions and care, ear infections, foot problems, teeth, and sanitation.
Learn to Groom makes the dog grooming industry accessible to all. Dog grooming can be done anywhere from big cities to rural communities. In addition, users also learn important safety tips and can gain experience with practice dogs through the company. With Learn to Groom, every single user is equipped to handle their new business and start an exciting new career.
For more detailed information and to learn about dog grooming courses log on to: http://www.learntogroom.com and discover how people all over are transitioning to a brand new life in an exciting industry.