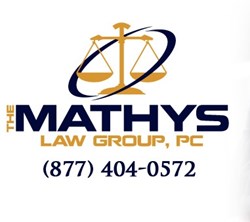 Mathys Law Group has new debt settlement programs for those wishing to avoid bankruptcy.
Los Angeles, CA (PRWEB) September 16, 2013
Los Angeles debt relief firm Mathys Law Group has brand new debt settlement programs can help consumers get debt free faster than ever. When facing insurmountable debt, many people don't know what to do. Each advancing step can be terrifying in an overwhelming situation. Filing for Bankruptcy is always and option, but there are also many debt relief programs readily available. It is important to work with a person who is an expert in the field and who has years of experience, helping people rebuild their lives.
Mathys Law Group, PC understands debt and has the tools to provide any person struggling with a direction to move forward. When searching for Los Angeles debt relief, there is no better answer. The dedicated staff of lawyers at Mathys Law Group, PC understands the severity of each situation and immediately works to rid a person of any stress. The company's mission is to give clients relief from financial troubles and the team works to customize a unique approach for each client. The lawyers are able to reduce liability, increase cash flow, and ensure clients experience a fast rebuilding process.
Following a consultation, the lawyers will determine if filing for Bankruptcy protection is the right step to take. However, many clients don't realize that they are able to go through a Legal Debt Resolution programs, which Mathys Law Group will quickly set up. Post-consultation the expert lawyer's will work to ensure that each client stops being harassed by debt collectors and creditors. There are many consumer protection laws that the staff will use to ensure the stress-inducing phone calls end. Once Mathys Law Group, PC reviews a potential client's financial situation, they are able to walk them through many different options. The power does not need to be in a debt collector's hands. It is time to take the power back, and the first step is to team up with a dedicated lawyer. The strategy implemented in each debt settlement case is key. Mathys Law Group's goal is to put the client in a position of strength, so they can achieve individual goals. The Mathys Law Group, PC website is full of client testimonials raving about their positive experiences.
Owner, Marc Mathys has been a licensed attorney since 1982. With over 30 years of experience, he prides himself on having a team that offers effective legal representation and client satisfaction. The staff of lawyers are determined to get each client the best results with the least amount of risk or exposure. To take the first leap and start a new chapter with a qualified debt relief law firm, log on to: mathyslawgroup.com