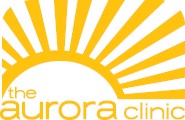 Medical Marijuana evaluations are easier than ever now that the Aurora Clinic is offering pre-qualifying medical marijuana evaluations over the telephone. More information is available online at http://theauroraclinic.com.
Portland, OR (PRWEB) September 23, 2013
The Aurora Clinic is now offering free pre-qualifying telephone medical marijuana evaluations in Oregon and Washington.
The Aurora Clinic is one of the top medical marijuana evaluators in the entire west coast. The company has been established for almost ten years and is recognized as a safe and well-informed marijuana clinic. They evaluate sufferers of medical conditions and determine whether medical marijuana can be beneficial.
The Oregon medical marijuana clinic provides both Oregon and Washington-based patients with the opportunity to get evaluated to receive a card that qualifies them to take part in their state's medical marijuana program. The process is simple and many of the steps can be done by phone.
Patients will first call the Aurora Clinic for an evaluation. Over the phone, the caller is asked a series of questions to determine his or her eligibility for the program. If qualified, a review will be done of the patient's medical records. As the final step to determine eligibility, a patient will have to meet with a medical marijuana doctor for a physical examination. If everything checks out, the clinic will prepare the paperwork required to receive the government card.
The fees for the services provided through the Aurora Clinic are competitive. The clinic accepts walk-ins and discounts patients who send their medical records prior to the appointment and who prepay for the services. Once approved, patients need to pay state fees for the medical marijuana card to Washington or Oregon. The medical marijuana is not supplied through the clinic, but they will give you information about how to go about obtaining products after approval.
A large number of health conditions have been proven to benefit from the use of medical grade marijuana. Pain management is one of the benefits of the marijuana and it can be helpful to people suffering from cancer, AIDS, migraines and chronic pain syndrome. Other medical conditions that are considered under law for medical marijuana include glaucoma, Alzheimer's, multiple sclerosis, fibromyalgia and Crohn's disease.
Although walk-ins are permitted at the Aurora Clinic, the process is likely to go smoother if patients first call for a free pre-qualifying interview. The staff can be reached at 503-232-3003. Additional information can also be found at http://www.theauroraclinic.com.