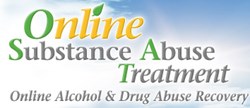 Online Substance Abuse Treatment now offering free treatment to US war veterans.
Sacramento, CA (PRWEB) September 23, 2013
According to the U.S. Department of Veteran Affairs, there are 18 to 22 suicides per day amongst war veterans and 1 suicide per day amongst active duty service members. 2 out of 3 Operation Desert Storm war veterans have died from substance abuse related issues. A majority of these war veterans and active duty members are suffering from PTSD and turn to alcohol and drugs as a primary coping mechanism, as reported by the National Center for PTSD. Many of these war veterans, challenged with addiction issues, lack sufficient resources for creating a drug/alcohol-free lifestyle nor do they have the luxury to go through expensive rehab programs and sober-living facilities.
For the 2.6 million war Veterans coming home in the last 10 years, the average wait for those needing addiction treatment services is anywhere between 2 months to 2 years. The VA does not have the buildings or the staff to handle even 1% of the incoming needs.
Online Substance Abuse Treatment comes to the rescue by providing free counseling help within 24 hours and offers Free Treatment with Superior Mental Health Aid to U.S. War Veterans.
Online Substance Abuse Treatment [OSAT] makes recovery resources readily available with an extraordinary internet based substance abuse treatment program, including live individual and group Online Counseling Programs, an Online Self Directed Treatment Program plus follow up aftercare that provides recovery support for a full year.
The team at OSAT has tremendous respect and gratitude for the individual sacrifice and service of our men and women in uniform and their families. The staff understands the difficulty and stress both men and women face while in uniform. These programs are confidential and provide custom tailored treatment for the unique sensibilities of military life, including PTSD and combat experience related conditions. OSAT is an innovative program providing professional drug and alcohol treatment built on a decade of exceptional results with patients in our residential facilities.
As with traditional inpatient treatment programs, positive results of online treatment are dependent on the participation and commitment of the patient. A confidential and personal assessment will determined the most appropriate level of care.
Finally, there is an innovative alternative to traditional drug rehab programs that offers realistic results.
For more information, please visit http://www.onlinesubstanceabusetreatment.com or call 1-877-399-1993.