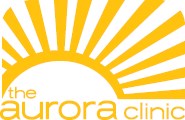 The Aurora Clinic, Portland's leading medical marijuana clinic, is now providing free phone consultations at http://www.theauroraclinic.com.
Portland, OR (PRWEB) September 25, 2013
The Aurora Clinic, one of the leading pain management clinics in the United States, is now offering free telephone consultation to new patients. The Aurora Clinic, which is based in Portland, Oregon, is a marijuana clinic that has a reputation for providing efficient, skillful, professional service to everyone who walks through its doors. At the Aurora Clinic, patients can get help obtaining Attending Physician's Statements and other necessary medical documentation for the Oregon Medical Marijuana Program.
The Aurora Clinic also makes protecting patients its number one priority. A marijuana doctor at any clinic must ensure patient confidentiality, and the doctors at the Aurora Clinic are no exception. All patients can be assured their medical records are being kept safe and secure in compliance with the Federal Health Insurance Portability and Accountability Act, or HIPAA.
Patients at the Aurora Clinic are seen in a timely fashion with appointments lasting no more than one hour. The staff at the Aurora Clinic also takes great pride and care in answering any and all questions patients have as well as helping to prepare all of the necessary paperwork for patients to have ready to submit to the necessary local state offices.
At the Aurora Clinic, the overall mission is to help patients live their best lives possible. Doctors assist patients in minimizing their dependence on prescription narcotics while helping them stay pain free and healthy.
Staff members at the Aurora Clinic help identify patients who would be able to benefit from using medical marijuana. Aurora Clinic employees also conduct physical exams required for patients to be able to use medical marijuana for medicinal purposes. The Aurora Clinic is committed to the highest ethical and legal standards. The clinic also operates in full compliance with all state and federal laws.
At TheAuroraClinic.com, patients can find out rate information, print out useful forms and find out if they qualify for the program.
Information about how to become a patient as well as how to view a complete list of services is available at the Aurora Clinic's web site or by calling (503) 232-3003.