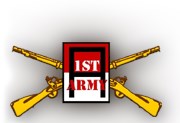 1st Army is now offering a giant selection of military supplies online at www.1starmy.com.
Lombard, IL (PRWEB) September 29, 2013
Now, there is an online source for army surplus supply equipment founded and operated by some of the bravest and most steadfast military veterans. Users can log on to this extraordinary website which honors the merit and achievement of the great military elite in the United States. Along with military apparel, outerwear, headwear, and footwear users can also purchase police municipality, and public safety equipment. These are the best pieces of professional series duty gear along with rescue and repelling gear. The same gear used by security and police professionals is available for purchase. This includes everything from handcuffs to batons. The company's tools also lead into counter terrorism vehicle inspection equipment. These also include hand held metal detectors that help in security and safety of a particular area. At 1st Army, this extraordinary equipment is readily available through standard and express shipping.
1st Army is a registered Department of Defense contractor serving many U.S. Military bases around the world. 1st Army prides itself on being a leader in military preservation. The memorabilia provided on the website conveys the esteemed legacy of the United States Military. These products can be created into displays. These include everything from grenades, 50 caliber inert ammunition, an authentic World War 2 United States Army Air Force Leather Flight Helmet, and a World War 2 United States Army canteen cover used by every GI in the army. For those who admire the great General Dwight D. Eisenhower, 1st Army exclusively features "Ike" World War 2 jackets that give the feel and stature of the Stoic general who cemented a United States victory in World War 2.
1st Army's roots began in 1982 as a hobby by a Navy veteran and Leyden, Illinois firefighter who turned into the small shop into a major military surplus business. The founder, Michael Bafundo, had decided to establish his small business to satisfy his entrepreneurial spirit while not performing his firefighting duties. He opened 1st Army Supply, an Army and Navy surplus store in Lombard, IL. With the help of Andrew "Doc" Miller, his partner, 1st Army Supply has grown into a 5,000 square foot store with over 8,000 items on display in its showroom. The company now services retail and wholesale accounts worldwide with clients ranging from the general public to Swat, DMAT and EMT groups throughout the world.
As Halloween approaches, the company also prides itself on being the leading provider of "Top Gun" costumes. Offering authentic Military Flight Suits with official patches, the store has everything anyone would ever need for the main characters: Maverick, Goose, and Iceman. Each costume also comes complete with embroidered name tapes and can be accessorized with dog tags, top gun baseball caps, and mirrored sunglasses – all offered at 1stArmy.com. The company assures authenticity of costumes, and provides the same patches worn in the film.
For more information on law enforcement supplies and military army surplus, log on to: http://www.1starmy.com