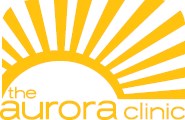 The Aurora Clinic is now offering Oregon medical marijuana pre-screening interviews over the telephone. More information is available online at www.theauroraclinic.com.
Portland, OR (PRWEB) September 30, 2013
The Aurora Clinic is setting the standard for Oregon medical marijuana patient care by making it easier than ever to obtain a medical marijuana evaluation by offering pre-screening interviews over the telephone. In Oregon, medical marijuana can be prescribed for a variety of ailments, mild to severe. Caring, compassionate staff helps people with pain management at the marijuana clinic. See a knowledgeable marijuana doctor at The Aurora Clinic for fast and professional treatment and full patient care.
Beneficial effects of medical marijuana include effective treatment of nausea and vomiting, lowered intraocular eye pressure for treatment of glaucoma, and increased appetite for chemotherapy and AIDS patients. The marijuana doctor at The Aurora Clinic will determine if the significant effects of medical marijuana, such as analgesic and anti-inflammatory effects, tumor reducing effects, and cancer reducing effects will treat the needs of each patient.
Aurora Medical Clinic exams range from $155-$195. Patients can walk-in or make an appointment in advance, and patients will need to provide their medical records. These can be delivered in advance or presented at the appointment, but sending them twenty-four hours in advance will save the medical marijuana patient money. Payment in advance will save the patient money as well. Oregon residents will apply for the OMMP (Oregon Medical Marijuana Program). The Aurora Clinic also treats potential medical marijuana patience from Washington State. Residents of Washington are eligible for The Washington Medical Marijuana Card. This card verifies the marijuana doctor's recommendation for a patient to obtain, possess, or cultivate medical marijuana. The card is issued by the state of Washington and will only be recognized within the state. Both the OMMP and Washington medical program require a fee. The Aurora Medical Clinic will process dual Oregon and Washington Medical Marijuana documentation for $65. Documentation typically needs to be renewed every twelve months.
Oregon medical marijuana is leading the US trend towards authorized medical marijuana treatment for pain management and other chronic ailments. Since 1996, eighteen states have legalized medical marijuana. In 2006, US Deputy Attorney General David W. Ogden issued a guideline for patients' use of medical marijuana; use must represent "part of a recommended treatment regiment consistent with applicable state law." In 2003, The Health and Human Services Division of the federal government patented medical marijuana as "antioxidants and neuroprotectants."
Northwest residents in Oregon or Washington have access to the best treatment by marijuana doctors at the marijuana clinic at The Aurora Clinic in Portland, Oregon. Science continues to find additional benefits of prescribed medical marijuana. Find the right treatment by calling The Aurora Clinic for a free pre-qualifying interview. The professionals at The Aurora Clinic can answer questions and confirm whether a medical condition qualifies for the Oregon/Washington Medical Marijuana Program. For more information, visit http://www.theauroraclinic.com.