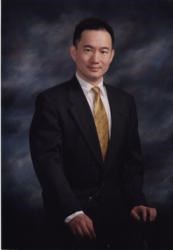 Las Vegas Rapid Detox is proud to announce that they have reached the milestone of successfully treating 500 without any complications. Ending physical addiction to opiates in 8 hours without physical withdrawal.
Las Vegas, NV (PRWEB) September 30, 2013
Las Vegas Rapid Detox Medical Clinic is pleased to announce that they have successfully performed 500 rapid opiate detox procedures without any complications. The milestone was reached on September 21, 2013, at the Las Vegas Rapid Detox Medical Clinic. On this day, the 500th patient was treated to stop their physical addiction to opiates in 8 hours without physical withdrawal.
Since July 2007, Dr. Thomas Yee, MD, an anesthesiologist with 20 years of clinical experience, certified by the American Board of Anesthesiology, has treated 500 patients from all over the U.S., Canada, the United Kingdom, and Mexico. Performed in certified operating rooms at accredited hospital or surgery centers, the advanced rapid opiate detox procedure (AROD), developed by Dr. Yee, has been used for rapid Suboxone detox and on patients addicted to various opiates including heroin, oxycontin, oxycodone, hydrocodone, fentanyl, dilaudid, vicodin, tramadol, etc.
"The best way to describe what we do is imagining 2 weeks worth of cold-turkey quitting being compressed into 8 hours while the patient sleeps under anesthesia," Dr. Yee stated. "We know the physical withdrawal in quitting opiates is horrible, but the discomfort is finite; it does not last forever. The trick is to hurry up the withdrawal so the patient can get over it while sleeping."
After the 8-hour rapid opiate detox treatment, the patients would receive 48 hours of one-on-one nursing care for recovery. After returning home, patients are required to have weekly counseling for 6 months to treat the psychological aspect of addiction. In order to prevent relapse, patients are also required to receive FDA-approved monthly injection of a long-acting opiate-blocker, Vivitrol, from nearby providers.
To find out more about how Las Vegas Rapid Detox Medical Clinic reached the 500 patient mark without complication, go to http://www.saferapiddetox.com or http://www.rapiddetoxlasvegas.com.