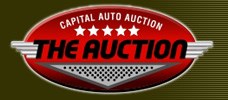 Capital Auto Auction now holding twice weekly public auto auctions in Washington D.C.
Washington D.C. (PRWEB) September 05, 2013
Smart used car buyers are finding that the best bargains in Washington, D.C., Maryland, and Virginia are at Capital Auto Auction. Capital Auto Auction is now holding twice weekly live/drive and online used public auto auctions where all types of cars and other used vehicles are sold at often unbelievably low prices. Capital Auto Auctions' sales give shoppers in the market for quality used cars the opportunity to bid on the hundreds of cars that often end up being sold at less than $1,000 through the competitive bidding. Capital Auto Auction has been in business in Washington DC and Maryland since 1989 under the ownership of native Washingtonians.
Capital draws Washington used car auction customers from the District of Columbia and the Maryland and Virginia suburbs. Used car shoppers find that there is plenty of inventory at Capital Auto Auctions' two locations the Washington DC Area. The first location is a 60,000 square foot auction headquarters located at 905 Brentwood Road, NE, across the street from the Main Post Office. The other location is conveniently located right off 495 in Temple Hills Maryland at 5001 Beech Rd. Temple Hills, MD 20748.
Capital Auto Auction is the trusted name several major charities call upon to auction vehicles that have been donated to them. Proceeds of these vehicles go toward supporting the efforts of organizations such Goodwill, Cars for Breast Cancer, Volunteers of America, the Salvation Army, Charitable Auto Resources, Susan G. Komen for the Cure, Cars for Causes, Cars Helping Veterans, the National Kidney Association, Homestretch, Cars Helping Pets, Purple Heart Car Donation Program, Kars 4 Kids, Cars to Help Kids, and Melwood Growing Together.
Vehicles sold at live/drive auctions and real-time online auctions also include former FBI fleet cars, new car trade-ins, bank repossessions, and consignments from private parties. motorcycles also frequently show up for the bidding.
Washington, D.C., area auction car buyers are finding great bargains each week for every budget and need, from family cars and mini vans to SUVs and sports cars. A number of motorcycles, campers, recreational vehicles, and boats are also frequently up for bid. Vehicle selection varies from week to week, and there are always good, clean, used cars to be sold for excellent prices. Professional independent auctioneers sell all cars, and the prices are unbelievably low.
Capital Auto Auction presents information online about the vehicles to be auctioned each week at capitalautoauction.com. A complete listing of all the vehicles up for bid can be viewed by clicking on the Auction Calendar link to view all available pertinent information about each vehicle. The diverse lineup of cars to be sold changes with each week's Washington auctions, with cars ranging from late model vehicles to older, sometimes non-operating cars and trucks that are gobbled up for parts and salvage. There are always scores of solid, clean used cars that are purchased for under $1,000 in sales conducted by independent professional auctioneers Used cars are available for inspection on-site up to one hour before the bidding begins for each live/drive auction. Capital Auto Auction accepts cash, certified bank checks, Visa, and Master Card as payment, and cars be held for the highest bidder for one business day with deposits ranging from $200 to $500 dollars, depending upon the purchase price. Purchasers must provide valid U.S. issued drivers licenses and proof of being over 18 years old in order to drive vehicles away from the Capital Auto Auction site in Washington.
Capital Auto Auction is also a reliable option for private parties wishing to sell used vehicles on consignment. Sellers' vehicles are displayed online as well as at the live/drive on-site auctions, eliminating the hassle of having to post listings, paying for classified ads, and having strangers calling upon them at their homes. Consignment sales are also a popular alternative to wrangling for trade-in prices from dealers, who generally offer much lower payments than can be obtained with Capital Auto Auction's consignment assistance.
The consignment sales specialists at Capital Auto Auction do it all for the seller, from taking all the phone calls, making arrangements for sales, and even handling any problems or disputes that may arise with a sale. Capital Auto Auction's staff members, who are dedicated to getting all sellers maximum value for cars, trucks, motorcycles, boats, and other items. Vehicles sold on consignment must be free of any liens and registered in the names of the sellers.
There are a limited number of consignment positions for each week's auctions, so consignments are accepted on a first come/first served basis. Since consignment slots are limited available each week, sellers should contact Capital Auto Auction online at capitalautoauction.com and fill out a short questionnaire. Consignment information is also available by telephone at (202) 269-3361. Fax inquiries can be sent to (202) 529-4452.
Capital Auto Auctions also conducts Boston/New England car auctions, Philadelphia car auctions, Maryland car auctions, and Rhode Island car auctions. Capital Auto Auction clearly is the best place to look for the best deals on the market for Washington, D.C., used automobile auctions or to sell used cars by consignment.
Washington D.C. Auction 905 Brentwood Rd. NE Washington DC 20018 Phone: 202-269-3361 Fax:202-529-4452
Maryland Auction 5001 Beech Rd. Temple Hills, MD 20748 Phone: 301-316-4980 Fax:301-316-4982
Philadelphia Auction 5135 Bleigh Ave Philadelphia, PA 19136 Phone: 215-332-2515 Fax: 215-332-25534
New England Auction 190 Londonderry Turnpike Manchester, New Hampshire 03104 603-622-9058 603-622-9063