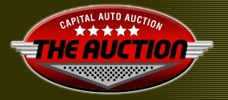 Capital Auto is now holding twice weekly public auto auctions in Washington D.C. and Maryland.
Washington D.C. (PRWEB) September 06, 2013
"Going once. Going twice. Sold." The familiar refrain of the auctioneer's sing song rings every Saturday when Capital Auto Auction holds its weekly Washington used car auction as bidders from all corners of Washington D.C., Maryland, and Virginia flock to fight for great bargains as they bid on hundreds of used cars. Capital Auto is now holding twice weekly public auto auctions in Washington D.C. and Maryland.
Washington D.C. Auction 905 Brentwood Rd. NE Washington DC 20018 Phone: 202-269-3361 Fax:202-529-4452
Maryland Auction 5001 Beech Rd. Temple Hills, MD 20748 Phone: 301-316-4980 Fax:301-316-4982
Locally owned Capital Auto Auction has sold tens of thousands of cars since opening its doors in 1989 in the heart of the nation's capital, including hundreds every year that are driven off for less than $1,000 in the highly competitive open bidding that is open to the public each Saturday. There are two locations in the D.C. metropolitan area. Cars are auctioned each Saturday during a live/drive auction that begins at 8 AM in Temple Hills, Maryland , 10 AM in Washington D.C. and a real time, online Washington, D.C. used car auction that begins at 2 PM . The DC used car auctions draw bidders from all parts of the District of Columbia, the Maryland and Virginia suburbs. Capital Auto Auctions also conducts Boston/New England car auctions, Massachusetts car auctions, Connecticut car auctions, Philadelphia car auctions, New Jersey car auctions, New York car auctions, Maryland car auctions, and Rhode Island car auctions.
The most alluring aspect of the weekly used car auctions is the unpredictability of what types of vehicles will show up on any week's sales list. There is always a great variety in the stock offered for each week's Washington, DC, automobile auctions, and used car buyers are finding great bargains each week for every budget and need, from family cars and mini vans to SUVs and sports cars. A number of motorcycles, campers, recreational vehicles, and boats are also frequently up for bid. The selection of vehicles for sale changes every week, with new truckloads of vehicles delivered to Capital Auto Auction's headquarters daily.
Shoppers at the Saturday, August 10, Washington, D.C., auction placed bids on nearly 400 cars, including many BMWs, Mercedes Benz autos, Cadillac's, and even a Vespa motorcycle that had less than 1,500 miles on its odometer. All cars scheduled to go on sale in the Washington, D.C., and Maryland live/drive auctions are listed beforehand on line at capitalautoauction.com with all available information. All vehicles on sale in the online used car auto auctions are also listed on line with all information that is available, including photographs. Potential buyers can always receive information about Capital Auto Auction's events and protocols from customer service representatives by phone at (202) 269-3361. The Washington, D.C., headquarters is open from 9 AM to 5 PM, Tuesday through Friday, and 9 AM to 4 PM on Saturdays. Their offices are closed on Sundays and Mondays.
Capital Auto Auction is not just the hottest place to buy a used car at the lowest price in Washington D.C., Maryland, and Virginia, its weekly event is also a popular venue for private parties to sell their used cars on consignment. Consignment vehicles are presented on the Internet as well as at the live/drive on-site auctions. Using Capital Auto Auction as a sales agent eliminates the sellers' need to deal with the hassle of having to post listings, paying for classified ads, and having strangers calling upon them at their homes. Capital Auto Auction's consignment sales are also a popular alternative to haggling over trade-in prices from dealers, who generally offer much lower payments than a private party can receive with Capital's consignment program. All vehicles sold on consignment must be free of any liens and registered in the names of the sellers. Since consignment slots are limited each week, sellers should contact Capital Auto Auction online at capitalautoauction.com and fill out a short questionnaire. Interested sellers can also receive consignment information by speaking to a Capital Auto Auction representative at (202) 269-3361. Fax inquiries can be sent to (202) 529-4452.
Washington D.C. Auction 905 Brentwood Rd. NE Washington DC 20018 Phone: 202-269-3361 Fax:202-529-4452
Maryland Auction 5001 Beech Rd. Temple Hills, MD 20748 Phone: 301-316-4980 Fax:301-316-4982
Philadelphia Auction 5135 Bleigh Ave Philadelphia, PA 19136 Phone: 215-332-2515 Fax: 215-332-25534
New England Auction 190 Londonderry Turnpike Manchester, New Hampshire 03104 Phone:603-622-9058 Fax:603-622-9063