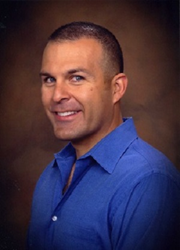 Santa Clara, CA (PRWEB) March 15, 2017
Dr. Alan frame, dentist in Santa Clara CA, comments on the study showcasing new treatment option for dental cavities. Could dental fillings be a thing of the past? A new treatment for cavities that develop between the teeth allows dentists to conserve healthier tooth tissue and treat cavities without shots or drilling.
This new system, which is called resin infiltration, is currently undergoing clinical trials at the University of Alabama at Birmingham School of Dentistry. Currently, cavities between teeth must be treated by numbing the tissues and drilling the tooth to access the cavity. With resin filtration, these steps are eliminated. According to MedicalXpress.com, the dentist first slides a sheet between the teeth to access the cavity. A gel is injected into the sheet to clean the area, and liquid resin is applied to the tooth through the sheet. The procedure is fast and conserves healthy tissue. It is ideal for treating cavities between teeth or on other smooth surfaces, but may not be appropriate for large dental cavities, or cavities on the biting surfaces of teeth.
The FDA has approved resin infiltration, and although it is commercially available, it is currently only available in clinical trials in the United States. However, resin infiltration could change the way that many cavities are treated in the future.
Dr. Frame offers comprehensive dental care that includes:

Preventive dentistry
Restorative treatments
Invisalign
White fillings
Bridges
Dental implants
He offers extensive treatment options for patients of all ages. "I look forward to serving the dental needs of you and your family," says Dr. Frame.
About Dr. Alan Frame
Dr. Frame is a top Santa Clara dentist and a native of the area. He is proud to serve the community in which he grew up and welcomes both new and familiar faces. Dr. Frame began his education at the University of the Pacific School of Dentistry, from which he graduated with the highest honors before completing his residency at UCLA. Today, he is a member of the American Dental Association.