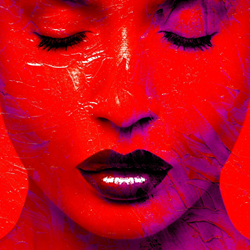 "We're creating an enthusiastic and bright vision for art, presenting an aesthetic previously known to only a select few."
Mayfair, London (PRWEB UK) 3 November 2016
99 Limited Editions, a new fine art house originating in London's upscale Mayfair district, with offices in Beverly Hills, is now live with an entirely unique take on creating art. Organized by collection and theme, the artistic team and creative director of 99 Limited Editions have created stunning surrealistic pieces that speak to the senses and inspire the soul. With a maximum of only 99 numbered editions in circulation for any given piece, 99 Limited Editions is the first fine art house to offer value and accessibility to collectors from all walks of life.
"We're very curious about what moves people, what all of us focus on as beautiful. Our goal is capturing that essence, a moment within a surreal space, and to release art from the confines of the elite," says Creative Director Jessica van Haselen. "We're creating an enthusiastic and bright vision for art, presenting an aesthetic previously known to only a select few."
Each piece in the debut collection, Diversity I, is an original collaboration between the creative team of 99, and artists from all over Europe and the United States. With the ideal blending of classical techniques and modern verve, and designed with museum quality in mind, 99's game changing approach is about making art visible for a large audience. Sizes range between Silver, Gold, Platinum and Black (with Black Edition photography holding the greatest value and the smallest collection of numbered editions).
Great care is taken throughout production, beginning with the digital exposure system used to produce extremely high resolution images. Reverse face mounting layers the photograph between acrylic glass and a backing board designed for museum-quality mounting. The end result is vibrant artwork with a certificate of authenticity that utilizes state-of-the-art technology to preserve authenticity.
The white-glove service common in the art world is now more accessible to anyone with refined tastes. International shipping is available to any household or business seeking a unique and modern aesthetic through creative interior design. Unlike the conventional gallery, where purchasing art can be a long process of auctions and viewings, every piece is shipped in its own handmade wooden crate and features state-of-the-art documentation that verifies the authenticity of every photograph the moment your order is placed. Visit the 99 Limited Editions gallery online to view each piece, and order your numbered edition.
About 99 Limited Editions
99 Limited Editions is a new vision for the modern art world. Embracing the optimistic future of London's vibrant modern art scene, the company seeks a new industry standard: limited, collectible high quality artwork available to a larger segment of collectors.
99 Limited Editions is not a standard gallery, and nothing is curated. Each piece is the result of an original collaborative process between the 99 Creative Art Team, and the finest artistic minds from Europe and the United States. 99 uses its own network of artists and models to pose for each piece, creating something truly unique and available to only a select few collectors.