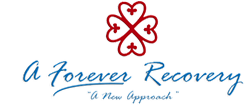 According to the National Institute on Drug Abuse, relapse levels among those who are learning to manage their addiction can be as high as 60 percent.
Battle Creek, MI (PRWEB) January 30, 2014
In its latest blog post, A Forever Recovery, a leading addiction treatment center that has pioneered a moral reasoning approach to recovery that empowers each individual client to access the spiritual, cognitive, and fellowship support that they need, is offering timely advise on what to do if a loved on relapses.
"According to the National Institute on Drug Abuse, relapse levels among those who are learning to manage their addiction can be as high as 60 percent," commented A Forever Recovery's CEO Per Wickstrom. "That's one of the reasons why it's so important for friends, family members and other caregivers to know how they can help someone avoid either a long-term relapse or, even worse, a total regression back to a state of addiction."
According to A Forever Recovery, the keys to helping a loved one in the event of a relapse are:
1. Understand that addiction is a lifelong disease, and avoid laying blame or becoming judgmental if a relapse occurs. People who have never experienced addiction, or have never worked closely with those who have, may find it extremely hard to truly understand the complex long-term grip that addiction has.
2. Recognize the problem. While it's important to treat people recovering from addiction with compassion, it's not helpful to become an enabler. In fact, it can be devastating to "make excuses" for someone (e.g. "He's under a lot of stress at work, and so it's OK that he spent the weekend drinking with his pals" and so on).
3. Speak with an addiction counselor. Loved ones have to understand what they can and cannot do when it comes to providing help, and an addiction counselor will provide them with practical, timely advice.
4. Be wary of triggers, and try to avoid them as much as possible. For example, steer clear of situations or events where alcohol or drugs may be present.
"It's also important for loved ones to remember that addiction is like any other chronic disease, and may need to be treated more than once before a long-term solution is found," added Per Wickstrom.
The full text of A Forever Recovery's Latest blog post entitled "What to do if a Loved One Relapses?" is available at http://aforeverrecovery.com/blog/addiction/loved-one-relapses/.
About A Forever Recovery
A Forever Recovery program is an open-ended drug and alcohol treatment program that gets clients off to a great start and gives them a solid foundation in recovery they can believe in. Not every treatment methodology works for every client. Some people are very receptive to 12-step principles, whereas others are more comfortable with faith-based treatment. Cognitive approaches have excellent success, whereas others thrive within a more holistic approach. A Forever Recovery allows clients to choose from a wide range of recovery methodologies, coupled with Moral Recognition Therapy (MRT), to achieve success rates unmatched in the addiction treatment industry. The bottom line is that there is no single therapeutic approach to recovery that works for everyone… until now.
Learn more at http://aforeverrecovery.com/.