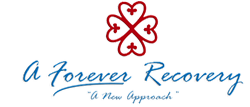 Many addicts are so ashamed that they can't even begin to think of treatment.
Battle Creek, MI (PRWEB) February 26, 2014
Individuals struggling with the often overwhelming shame of addiction should head to A Forever Recovery's blog and read their latest post, which provides practical and compassionate advice on overcoming this painful obstacle.
"Across the country, over 23 million people are suffering from substance abuse addiction, and of that number less than 20% will get the treatment they desperately need," commented A Forever Recovery's CEO Per Wickstrom. "Often, the biggest obstacle to treatment is a feeling of deep shame. We hope that this blog post sheds new light on this problem, and gives both addicts and their loved ones some insights on how to cope and move beyond."
According to the A Forever Recovery blog post, addicts should keep the following in mind:

They aren't alone, and that there are trained, qualified professionals who have devoted their life to helping addicts reclaim their lives.
Becoming an addict is not a "choice," regardless of what some people may think. By definition, an addition is something beyond the control of the addict.
Trying to quit "cold turkey" is almost never a good idea, and in fact can be a health hazard. Proper medical advice and treatment is typically essential for a safe, healthy and lasting recovery and especially for managing withdrawal symptoms.
Inpatient treatment for addiction is an option that will enable addicts to heal and recover in a safe, confidential environment that is 100% blame and judgment free, and often staffed by former addicts who know exactly how difficult it can be to handle feelings of shame and guilt – and how to overcome them with the right help and support.
"Many addicts are so ashamed that they can't even begin to think of treatment," added Per Wickstrom. "However, as someone who has personally struggled with addiction in the past, take it from me: as soon as you take that first step, you'll realize that there's a world of compassionate, loving support available. But you have to take the first step; nobody can take it for you!"
The full text of A Forever Recovery's Latest blog post entitled "How to Cope with the Shame of Addiction" is available at http://aforeverrecovery.com/blog/addiction/cope-shame-addiction/.
About A Forever Recovery
A Forever Recovery program is an open-ended drug and alcohol treatment program that gets clients off to a great start and gives them a solid foundation in recovery they can believe in. Not every treatment methodology works for every client. Some people are very receptive to 12-step principles, whereas others are more comfortable with faith-based treatment. Cognitive approaches have excellent success, whereas others thrive within a more holistic approach. A Forever Recovery allows clients to choose from a wide range of recovery methodologies, coupled with Moral Recognition Therapy (MRT), to achieve success rates unmatched in the addiction treatment industry. The bottom line is that there is no single therapeutic approach to recovery that works for everyone… until now.
Learn more at http://aforeverrecovery.com/.