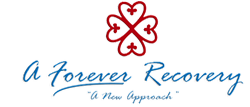 We have made it a mission to combat drug use among Detroit's youth.
Detroit, MI (PRWEB) June 07, 2014
A Forever Recovery (AFR), a drug and rehabilitation center in Battle Creek, Mich., will award a $2,500 scholarship to Detroit Institute of Technology at Cody High School student, Amber Oliver, on Sunday, June 7 at a photo shoot at the Detroit Music Factory.
Former University of Michigan basketball player and Detroit native Jordan Morgan will be the subject of the anti-drug photo shoot.
"Having grown up in Detroit, it is a goal of mine to impact the city's youth in a positive way," said Morgan. "I'm glad I'm able to play a small part now in making a difference in the fight against drugs."
The scholarship competition -- offered to juniors and seniors at all three Cody High Schools -- called for students to conceptualize a Detroit-focused anti-drug campaign, which will be the basis of Sunday's photo shoot.
Amber Oliver's winning concept features the tagline, "Health and Success over Drugs and Stress".
"We have made it a mission to combat drug use among Detroit's youth," said AFR CEO Per Wickstrom.
"As part of that mission, we were excited to reach out to the students themselves to see how they would advise their peers to stay away from drugs. We are proud to award this scholarship to Amber as recognition of her creativity, commitment to education, and focus on staying off of drugs."
The $2,500 scholarship awarded to Amber Oliver is part of AFR's bigger initiative to support Detroit Public Schools and inner city youth programs.
The photo shoot will take place at 9:00 a.m. at Detroit Music Factory, which is located at 6450 McNichols in Detroit, Mich.
Both Jordan Morgan and Amber Oliver will be available for interviews.
Those planning on attending who would like additional information can contact Chrissie Wywrot at cwywrot(at)apprizepr(dot)com.
About A Forever Recovery
A Forever Recovery (AFR) is a treatment facility in Battle Creek, Mich. that provides a unique recovering environment through different treatment options and counselors. AFR is committed to supporting Detroit Public Schools and inner city youth programs to enable the next generation to reach their greatest potential. That support includes providing information, education and awareness regarding the effect of drug use on future success in community, the classroom and at home. More information can be found at http://www.aforeverrecovery.com.
About Apprize PR
Apprize PR is a Michigan-based reputation management company founded in 2014 by Herman Moore and Chrissie Wywrot. Apprize PR is focused on utilizing relationships within the sports, music and entertainment industries to enhance events and generate media content. Apprize also specializes in website generation, facilitating business partnerships and crisis and social media management.