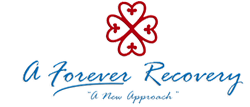 He's being that person to help others now and through his own physical problems, he's really helped himself, he's gotten his life back together and he's encouraging others to do the same.
Battle Creek, MI (PRWEB) June 14, 2014
Former professional wrestler Diamond Dallas Page, best known for his years in the WCW, paid a special visit to A Forever Recovery on Saturday, May 31.
Page's genuine and boisterous personality was well received by both patients and staff, and while he hasn't personally dealt with addiction, his words of encouragement - which stem from the adversity he's gone through time and time again throughout his life - came across as easily relatable to what many of the patients at AFR have experienced in their own lives."
"At first I thought, what could he really give to the patients?" said Pamela Anderson, Executive Director at AFR. "But after he started speaking, I kind of feel like his best message was that he was a wrestler later in life and he was successful and even though others wanted him to quit, he persevered, and his real message to the patients, I felt, was that if you put your mind to something you can do anything you want and you can be successful.
"He's being that person to help others now and through his own physical problems, he's really helped himself, he's gotten his life back together and he's encouraging others to do the same."
Coming from the world of professional wrestling, Page has seen firsthand the true impact that drugs and alcohol have had on colleagues and close friends who have struggled with addiction, including Scott Hall and Jake Roberts, who now live in his home.
He's witnessed their highs and lows, he's seen the toll it's taken on them professionally and personally, and throughout it all has been a support system for them as they've gone through recovery.
"Life is all about how we deal with adversity, how we put the work in, which is what you're doing now, putting the work in," he said to the roomful of patients. "I brought Jake Roberts and Scott Hall into my home. They've had a rough go at it, like a lot of you.
"I call it emotional gravity. Nobody can pull you down more than you, right? No one can say anything to you that can make you feel as low as you make yourself feel. That's just a gift we have. The positive side is that when you work at it and you put the work in, no one can give you more drive, no one can give you more motivation and no one can inspire you more than you."
Something that's stressed at AFR is the importance of goal setting, and that's something Page is familiar with.
At the age of 30, he was still reading at a third grade level, and he made it his personal mission to work every single day towards reading a book in it's entirety, cover to cover. To many, that may seem small, but to Page it was an overwhelming and challenging task. By the end of the year he finished that book, and 10 years later, with the help of a friend, he wrote his first book.
"I knew I could read more than one page from that book everyday, I just had to put the work in," said Page. "I had to write it down - just don't think it, ink it. You've got to own it. I wrote it down everywhere because it was really important to me to achieve that. I had accomplished a lot of goals in my life up to then, but this one scared the hell out of me, so I had to really grab it."
The same was true to his career. He was always told he wouldn't make it as a professional wrestler, but he put the work in every single day, he set a goal, he didn't let others opinions bring him down, and at 38 years of age, he had made it as a professional wrestler.
"Just like they teach you here, goal setting is pivotal to your recovery," said Page. "It's pivotal to you having a full life because it's something as simple as making your bed every morning before you walk out of the room. If that's one of your goals, you're one-for-one right out of the box.
"So what do you do? What do they teach you here? What do they teach you at AA, NA, what do they teach you in life? If the goal is too big, too overwhelming, break it down."
At the end of his speech, Page took the time to chat with, and take photos with, patients at the facility. He brought along his WCW World Heavyweight Championship belt, and the excitement was evident.
"The patients were really positive about it and they found him very encouraging. They truly enjoyed getting the pictures taken with him," said Anderson.
"It was really something for them to take home with them. They all felt really good about it and they all paid wonderful attention, which as a whole they don't always do. They really enjoyed it."
About A Forever Recovery
A Forever Recovery (AFR) is a treatment facility in Battle Creek, Mich. that provides a unique recovering environment through different treatment options and counselors. AFR is committed to supporting Detroit Public Schools and inner city youth programs to enable the next generation to reach their greatest potential. That support includes providing information, education and awareness regarding the effect of drug use on future success in community, the classroom and at home. More information can be found at http://www.aforeverrecovery.com.
About Apprize PR
Apprize PR is a Michigan-based reputation management company founded in 2014 by Herman Moore and Chrissie Wywrot. Apprize PR is focused on utilizing relationships within the sports, music and entertainment industries to enhance events and generate media content. Apprize also specializes in website generation, facilitating business partnerships and crisis and social media management.