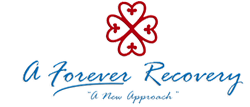 One of the key messages Roberts delivered to the clients at A Forever Recovery is that sobriety is a forever journey… and it's worth the fight.
Battle Creek, MI (PRWEB) August 27, 2014
A Forever Recovery, a rehabilitation facility in Battle Creek, Michigan, held their annual alumni picnic on Saturday, August 17, with a special appearance by former professional wrestler Jake "The Snake" Roberts.
Each year, graduates from all over the country attend the event to celebrate one another while several share their own story during the open mic portion, offering words of encouragement to those who are still in the program.
Roberts, who was the last to speak on Saturday, enjoyed an illustrious career in professional wrestling, but also understands all too well how difficult the struggle for sobriety can be. For a long time, he self-medicated with drugs and alcohol to cope with his tumultuous past, which includes a dark and abusive childhood.
It took 12 stints in rehab and the help of friend and former pro-wrestler Diamond Dallas Page for Roberts to finally overcome his addiction and get his life back on track.
"I had completely given up," he said. "But I finally reached that point. I'd gotten out of the ring because I was just so bad physically, I couldn't get out of a chair, much less get in a ring. So it was over and I was waiting to die."
"Then my buddy (Page) reached out. He said, 'I'll take care of your bills. You don't have to pay rent. I'm going to feed you the best food on the planet. I'm going to help you lose 75 pounds,' … and I'd already lost 10 pounds when he hit me with that. I jumped on that. For me to lose 10 pounds, it was a miracle. It was the first positive thing that had happened to me in 10 years."
Roberts shared this with those in attendance at A Forever Recovery, and it was clear his story meant a lot to those who continue the battle with addiction and recovery.
Even so, it was Roberts who was truly grateful for the opportunity.
"I know that when I go in there and speak, that my walk gets even easier," he said. "The more you expose it to light, the easier it is to carry. It's secrecy that'll kill you. Hiding will kill you."
"Running will kill you. But going in there and speaking, I can't wait until I get out of here because I know I'm going to have a buzz. This junkie is getting his fix."
One of the key messages Roberts delivered to the clients at A Forever Recovery is that sobriety is a forever journey… and it's worth the fight.
Some of what graduates shared during A Forever Recovery's Alumni Picnic:
John A.: "I'm certainly grateful that I've been to this place and met these people here. It definitely changed my life and perspectives on a lot of different things and I'll hold onto it for the rest of my life, so thank you AFR."
Brad: "You guys can do this. It's a lifelong journey. This is the first step to it. Take everything that they teach you here and run with it. There are going to be good days, there are going to be bad days, but that's why it's called a journey."
About A Forever Recovery
A Forever Recovery program is an open-ended drug and alcohol treatment program that gets clients off to a great start and gives them a solid foundation in recovery they can believe in. Not every treatment methodology works for every client. Some people are very receptive to 12-step principles, whereas others are more comfortable with faith-based treatment. Cognitive approaches have excellent success, whereas others thrive within a more holistic approach. A Forever Recovery allows clients to choose from a wide range of recovery methodologies, coupled with Moral Reconation Therapy (MRT), to achieve success rates unmatched in the addiction treatment industry. The bottom line is that there is no single therapeutic approach to recovery that works for everyone… until now. Learn more at http://aforeverrecovery.com/.
About Jake Roberts
Jake 'The Snake' Roberts has made a living as professional wrestler known worldwide from his time headlining events in every main promotion from the WWE, WCW, TNA, NWA and others. His feared and devastating finishing move is the DDT followed by placing one of his signature live pythons on the beaten opponent. After decades in the business, Jake has transformed himself through healthy living with the help of someone he mentored in "Diamond" Dallas Page.