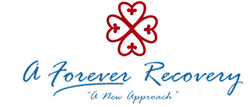 Family members can be very reluctant to admit that they're being manipulated, because it cuts right to the heart of their identity as a family.
Battle Creek, MI (PRWEB) October 23, 2014
Friends, family members and other loved ones who want to go behind the scenes and discover why addicts are so good at manipulation, should head to A Forever Recovery's website and check out their must-read new blog post.
"There are a couple of ways to experience life as living hell," commented Per Wickstrom, the CEO of A Forever Recovery. "One way is to become an addict. The other is to live with an addict. However, with the right understanding, it's possible to avoid a great deal of pain and suffering, and I hope that our latest blog post sheds some light on how addicts learn to manipulate people close to them so they can continue feeding their addiction."
According to A Forever Recovery, family members who want to avoid getting caught in a web of lies – and instead offer live changing and potentially life-saving support – should keep the following in mind at all times:

Despite what they claim, addicts are controlled by their addiction, and their ability to reason and rationalize their behavior is wildly distorted. To an addict, anything that serves their addiction is fair game – and this often includes lying, cheating and hurting those closest to them.
Driven by extreme need and self-interest, addicts in effect "specialize" in exploiting other people's weakness and vulnerabilities; in particular family members who may think that they're making deals and forming compromises, when they're almost always simply adding fuel to the fire. Addicts don't make deals: they buy time.
Addicts aren't just lying to others – they need to constantly lie to themselves as well. In other words: the manipulation is not exclusively directed towards others. Even addicts who seemingly boast about their excessive alcohol consumption or illicit drug use are, essentially, trying to manipulate themselves into believing that they're in control – when they aren't.
"Family members can be very reluctant to admit that they're being manipulated, because it cuts right to the heart of their identity as a family," added Per Wickstrom. "It's as if there is this unspoken belief that, as long as the manipulation remains unacknowledged, that the addiction isn't real and isn't a problem. However, it's definitely real, is certainly a problem, and it will only get worse and worse until the addict winds up in jail, the hospital or the morgue. Families who need help should call a local certified and accredited rehab facility for practical guidance on how to be part of the solution now – not later."
The full text of A Forever Recovery's latest blog post entitled "Manipulation: Why Are Addicts So Good At It?" is available at http://aforeverrecovery.com/blog/addiction/manipulation-addicts-good/
About A Forever Recovery
A Forever Recovery program is an open-ended drug and alcohol treatment program that gets clients off to a great start and gives them a solid foundation in recovery they can believe in. Not every treatment methodology works for every client. Some people are very receptive to 12-step principles, whereas others are more comfortable with faith-based treatment. Cognitive approaches have excellent success, whereas others thrive within a more holistic approach. A Forever Recovery allows clients to choose from a wide range of recovery methodologies, coupled with Moral Recognition Therapy (MRT), to achieve success rates unmatched in the addiction treatment industry. The bottom line is that there is no single therapeutic approach to recovery that works for everyone… until now.
Learn more at http://aforeverrecovery.com/