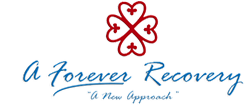 Ultimately, we have to understand that there is a big difference between someone who very frequently has sex, and someone who is a sex addict.
Battle Creek, MI (PRWEB) January 14, 2014
The latest blog post by A Forever Recovery, a leading addiction treatment center that has pioneered a moral reasoning approach to recovery that empowers each individual client to access the spiritual, cognitive, and fellowship support that they need, is spreading awareness of a serious problem that according to the National Council on Sexual Addiction Compulsivity affects an estimated 8% of Americans: sex addiction.
"Sex addiction is an alarmingly widespread, yet rarely discussed problem that can and does deeply harm individuals, and destroy families – sometimes beyond repair," commented Per Wickstrom, CEO of A Forever Recovery. "It's our hope that this blog post can help spread awareness, and even more importantly, help remove the stigma surrounding this problem so that people feel safe in talking about it with their family doctor, or with an addictions specialist who can provide practical support and clear answers in a safe, judgment-free environment."
The blog post highlights key signs that may be associated with sex addiction, including:

Using sex as a way to escape from reality and avoid dealing with pain, loss or other difficult, yet undeniable challenges and issues.
Engaging in increasingly risky sexual practices that often escalate into dangerous, violent acts.
The inability to enjoy sex, because the addict is so riddled with anxiety and aggression.
A dramatic loss of perspective in which the addict can start to project intense, uncontrollable feelings of guilt, anger or shame onto others – including those closest to them at home.
"Ultimately, we have to understand that there is a big difference between someone who very frequently has sex, and someone who is a sex addict," added Per Wickstrom. "For the former, sex is a choice. For the latter, sex is a compulsion. They truly cannot stop, despite their efforts. The only way to deal with the addiction is through caring and qualified treatment -- and as soon as possible. Like all other addictions, sex addiction is a problem that only gets worse with time; never better."
The full text of A Forever Recovery's Latest blog post entitled "Signs that you are a Sex Addict" is available at http://aforeverrecovery.com/blog/addiction/signs-sex-addict/.
About A Forever Recovery
A Forever Recovery program is an open-ended drug and alcohol treatment program that gets clients off to a great start and gives them a solid foundation in recovery they can believe in. Not every treatment methodology works for every client. Some people are very receptive to 12-step principles, whereas others are more comfortable with faith-based treatment. Cognitive approaches have excellent success, whereas others thrive within a more holistic approach. A Forever Recovery allows clients to choose from a wide range of recovery methodologies, coupled with Moral Recognition Therapy (MRT), to achieve success rates unmatched in the addiction treatment industry. The bottom line is that there is no single therapeutic approach to recovery that works for everyone… until now.
Learn more at http://aforeverrecovery.com/