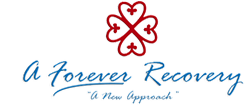 As someone who has personally struggled with addiction, I know that the holidays can be incredibly tough on many levels.
Battle Creek, MI (PRWEB) December 23, 2014
Individuals with a drug or alcohol addiction in search of some insight to help them cope this holiday season, should head to A Forever Recovery's website and read their latest blog post -- which could do more than guide them towards enjoying a safe and festive time of year; it could help them avoid a relapse that could end up in a trip to the hospital, jail or in some extreme cases, the morgue.
According to the A Forever Recovery blog post, during the holiday season:

Addicts should never get lost in the merriment of the season, which typically includes lots of partying, get-togethers, and unfortunately, alcohol. There is no "time out" from a commitment to sobriety, and the holidays should never be seen as an excuse to "just have one or two drinks." Invariably, that leads to one or two bottles -- and then on and on.
Addicts should steer clear of certain family members, friends or acquaintances who may trigger unbearable stress levels. This may be easier said than done, but addicts should never put their sobriety at risk in order to make sure someone else's holiday party plans go off without a hitch.
Addicts should be prepared to enjoy alternatives to alcohol, which could include sparkling fruit juice, club soda, and so on. Or better yet, they can totally avoid parties or get-togethers that serve alcohol.
Addicts shouldn't give in to their compulsion to isolate themselves from others, due to feelings of shame or lack of self-worth. Being alone will not neutralize these feelings; most likely, it will make them worse, which will make staying sober that much harder.
Addicts should be prepared to deal with feelings of grief, sadness and regret that can emerge during the holiday season, as they reflect on family members and friends who are no longer a part of their lives. While it's impossible and frankly unhealthy to completely lose sight of the past, addicts should remind themselves as often as necessary that they are living a new chapter now, and they can control how their story is written moving forward. That is all that truly matters.
"As someone who has personally struggled with addiction, I know that the holidays can be incredibly tough on many levels," commented A Forever Recovery's CEO Per Wickstrom. "It's my sincere hope that our latest blog post will help addicts, as well as their family members and other loved ones, pull through this time of year safe, sound and above all else, sober."
The full text of A Forever Recovery's timely and topical new blog post entitled "Struggles During the Holiday Season With Substance Abuse" is available at http://aforeverrecovery.com/blog/addiction/struggles-holiday-season-substance-abuse/
About A Forever Recovery
A Forever Recovery program is an open-ended drug and alcohol treatment program that gets clients off to a great start and gives them a solid foundation in recovery they can believe in. Not every treatment methodology works for every client. Some people are very receptive to 12-step principles, whereas others are more comfortable with faith-based treatment. Cognitive approaches have excellent success, whereas others thrive within a more holistic approach. A Forever Recovery allows clients to choose from a wide range of recovery methodologies, coupled with Moral Recognition Therapy (MRT), to achieve success rates unmatched in the addiction treatment industry. The bottom line is that there is no single therapeutic approach to recovery that works for everyone… until now.
Learn more at http://aforeverrecovery.com/