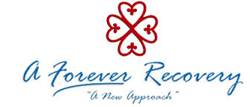 These guys are proof that success and determination pays off, and there are few people who can share our message of positivity as well as they can.
Battle Creek, MI (PRWEB) January 18, 2017
A Forever Recovery, a holistic treatment center for addiction located on St. Mary's Lake in Southwest Michigan, invited some professional athletes to speak out about their views on the drug addiction epidemic in the US and what can be done to fight it. AFR's Jeff Breneman sat with NFL player Joique Bell, formerly of the Detroit Lions, NBA player Jimmy King, formerly of the Toronto Raptors, and sports journalist Rob Parker. AFR's JJ Bush chatted with retired NBA star Derrick Coleman. Videos of these interviews can be seen on the A Forever Recovery YouTube channel.
"Our youth is the future of our nation," commented A Forever Recovery founder Per Wickstrom. "We must give them hope, and show them that there is a bright future for them without drugs and alcohol clouding their minds. Many kids today look up to professional athletes. These guys are proof that success and determination pays off, and there are few people who can share our message of positivity as well as they can."
Breneman, spoke with Parker, King, and Bell at length about the issues of substance abuse and its effects on today's society, from poverty and crime to family values. They also discussed the roles that parents, teachers, and even athletes can fill in the lives of young people, and how those roles help to shape teens and young adults through positive influences.
Bell, who has been on the roster of several NFL teams, including the Lions, Bears, and Colts, shared a story of how his father's guidance helped him to stay focused. "I've never drank a sip of liquor or smoked a day in my life," he says. "I will never forget, I was 8 years old and my father tells me 'Son, I've never poisoned my body with those things'. And I said 'Wow, I want to be like my dad'." Bell is now a father himself, and his now 10-year-old son got the same talk when he was 8.
King, who played basketball for the Michigan Wolverines, is now an administrator for the Ecorse Public School District in Wayne County, MI. He also coaches basketball for Ecorse High School, and his work with teens gives him a unique perspective on things. "We have to have an open discussion with law enforcement, parents, and administrators," he says, "and not just talk about it but truly implement a plan, set up some kind of support so that people who don't want to get caught up in that lifestyle can have a safe haven and can actually learn."
Parker, who has been featured on ESPN and is looking forward to an upcoming sports analysis show with Skip Bayliss called "Undisputed", spoke about the loss of neighborhood parenting in today's modern age. "I grew up in New York during some really bad times," he said. "We had a baseball team of 11 boys, and if you stepped out of line, somebody's parent would easily step in and tell you you're out of line. I don't know if we have that anymore."
AFR's JJ Bush sat with former NBA star Derrick Coleman, who pointed out that there is a big problem today with the pharmaceutical industry and the powerful opiate-based painkillers they are handing out. "When we were growing up, it was always to sneak and take a drink," he said. "Now with the youth, you see them more taking pills – prescription medications. Being athletes, I can have a surgery and they are going to give me Oxycodone or whatever for the pain. And you can get addicted, easily."
A Forever Recovery consistently reaches out to the community to raise awareness about substance abuse and rehabilitation, as well as engaging in various community support functions. From academic scholarships and youth athletic camp sponsorships to 5k fundraisers for MADD and the American Cancer Society, AFR truly seeks to make a difference in the lives of others, outside of the halls of their recovery center as well as within.