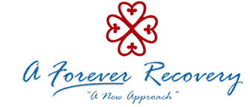 In a time where much of our population is struggling to make ends meet, community outreach and supporting the less fortunate is more crucial than ever.
Battle Creek, Michigan (PRWEB) December 16, 2015
The Holiday Season is about giving, and about spreading a message of goodwill towards others, yet many people are struggling financially and finding it difficult to provide the cheer that this time of year is focused on. In an effort to help those in less fortunate positions, A Forever Recovery, a holistic treatment center for substance abuse, is teaming up with God's Kitchen Battle Creek, a community soup kitchen whose purpose is to serve healthy and nutritious meals to impoverished residents in the local area.
On December 21st, 2015, God's Kitchen will be hosting Christmas Dinner at their meal site, the First Congregational Church located at 145 Capital Ave NE in Battle Creek. The planned dinner will consist of baked chicken, ham, steak, mashed potatoes, and a variety of pies. Santa and Mrs. Claus will also be on hand at the Christmas meal, talking with children and helping to lift spirits.
God's Kitchen works to provide meals to impoverished residents in the area throughout the year, partnering with the Food Bank of South Central Michigan and various churches, corporations, non-profit agencies and foundations. The estimated cost for providing this meal is $3,600. A Forever Recovery is donating the remaining $800 necessary to reach that goal, almost 25% of the total cost of the holiday feast, and will be presenting a check for that amount on December 14th at the same location.
A Forever Recovery - Supporting the Local Community
"In a time where much of our population is struggling to make ends meet, community outreach and supporting the less fortunate is more crucial than ever," commented A Forever Recovery founder Per Wickstrom. "In recovery from addiction, the message we send is that there is always a way that we can make life better, no matter how bad things may seem. People will always need assistance at some point in their lives, and there is no shame in that. We aim to spread that message outside of the halls of our treatment center, and to offer a helping hand wherever we can. We are grateful for the opportunity to provide support to the residents of the community that we call home."
A Forever Recovery has a history of participation and support in many community outreach efforts. Sponsorship of this year's God's Kitchen Christmas Dinner adds to their already considerable list of service works, which includes, among many others, fundraising 5K events for Mothers Against Drunk Driving and the American Cancer Society, educational scholarships, and helping the local Battle Creek Police Department cover the cost of a replacement K9 Drug Dog.
The treatment program at A Forever Recovery takes a unique approach to rehabilitation. With a variety of program options available to their patients, they strive to offer a versatile recovery strategy that is adaptable to the needs of any individual struggling with addiction. Concentrating equally on healing the Body, Mind, and Spirit, the patients at A Forever Recovery find their own path to a true and complete recovery from substance abuse.