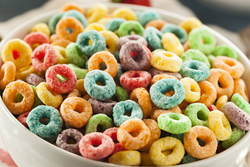 Community support is, and has always been, one of our highest priorities
Battle Creek, Michigan (PRWEB) June 10, 2016
Home to several major cereal producers, including Kellogg's and Post Foods, Battle Creek, MI is known as the Breakfast Capital Of The World. Residents and visitors to "Cereal City", as it is sometimes called, are treated each year to a festival honoring this local history. The annual Battle Creek Cereal Festival includes a parade, which will be held on Friday, June 10, and the World's Longest Breakfast Table on Saturday, June 11, 2016. A Forever Recovery, a holistic treatment center for substance abuse that also calls Battle Creek "home", will be joining as a sponsor for this year's event.
"Community support is, and has always been, one of our highest priorities," says A Forever Recovery founder Per Wickstrom. "We are delighted to be able to join our friends and neighbors, as well as other local businesses and organizations, in one of our hometown's favorite and most time-honored traditions, the Battle Creek Cereal Festival and the World's Longest Breakfast Table."
Patients and staff from A Forever Recovery will march in Friday's parade, which will makes its way through Downtown Battle Creek beginning at 6:00 PM. They are also hosting a sponsor's booth, where a gift basket will be given away to the winner of a contest, where contestants are invited to try and guess how many pieces of cereal are in a large glass jar. Staff members will be available to answer any questions that anybody may have about, addiction, recovery, and the effective treatment program offered at A Forever Recovery.
World's Largest Breakfast Table Event
On Saturday, starting at 8:00AM and lasting until noon, the city will hold the annual "World's Longest Breakfast Table" on Michigan Avenue in the heart of Downtown. A series of picnic tables will be lined up with each other, where residents and visitors will sit together and sample some of the products of those cereal producers based in the city. A Forever Recovery is also sponsoring one of the segments of that breakfast table, and patients and staff will be on hand to help serve guests, refresh fruit and milk, and help keep the table clean for each group of visitors that will sit there.
A Forever Recovery has a long history of participating in many community outreach events, from charity fundraising 5K walks to academic scholarships, and even contributing to a fundraising drive to support the Battle Creek Police Department in purchasing a new drug detection K9 Officer. It is their belief that a strong and well- supported community is key to helping fight the battle against addiction, both inside their halls and out.