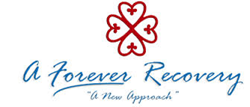 One of the AFR patients who participated that day said: 'When you're in active addiction using alcohol, you're not really aware of what you're doing when you operate a vehicle. It was a great opportunity for me to reintroduce myself into the community.'
Grand Rapids, MI (PRWEB) October 15, 2015
On September 12th, 2015, the nationally recognized anti-drunk driving organization Mothers Against Drunk Driving (MADD) held their annual "Walk Like MADD" 5K fundraiser at the Sixth Street Bridge Park in downtown Grand Rapids, MI. Patients and staff members from A Forever Recovery, a holistic treatment center for substance abuse located in Southwest Michigan, joined in for this event in a show of support for MADD and the principles the organization stands for.
"In recovery, one of the most important ideas is learning how to give back to the community," commented A Forever Recovery founder Per Wickstrom. "Many of our patients have spent months or even years being self-absorbed, caring only about their addictions and giving little or no regard for the needs or wellbeing of those around them. As we help them discover how to overcome their old habits and ways of thinking, they find that giving freely of themselves can be much more rewarding than simply taking from others. The 'Walk Like MADD' event was a great opportunity to put these ideas into practice."
A Forever Recovery Sponsors MADD Walk
In addition to the support shown by patients and staff from the rehabilitation center, A Forever Recovery was also a sponsor of the event, which allowed more of the funds raised by the participants in the 5K walk to go towards MADD's mission: "To end drunk driving, help fight drugged driving, support the victims of these violent crimes, and prevent underage drinking." As a treatment facility for drug abuse and alcoholism, the goals behind the program at A Forever Recovery stands directly in line with the work of MADD.
"I went to the MADD walk, in support of the victims and their families," says Aaron, one of the AFR patients who participated that day. "When you're in active addiction using alcohol, you're not really aware of what you're doing when you operate a vehicle. It was a great opportunity for me to start reintroducing myself into the community." A highlight video showcasing their participation at the "Walk Like MADD" event is available for viewing on A Forever Recovery YouTube channel. AFR has also posted a blog entry about the event on their website.
In 1980, MADD was formed by Candace Lightner, a mother who had lost her daughter, Cari, to the negligence of a drunk driver. Since it was founded, MADD has worked tirelessly to raise awareness about the dangers of drunk and drugged driving, and has pushed hard for changes in legislation regarding this deadly practice, including stricter punishments for those who get behind the wheel of a vehicle while impaired and lowering the BAC level for impaired driving from 0.015% to 0.08%. In the 35 years that MADD has been fighting against impaired driving, the number of traffic deaths involving alcohol has decreased by more than half.