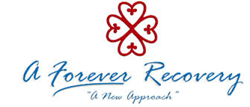 As we strive to be an effective force in the battle against drug abuse and alcoholism, we must offer year-round support and encouragement to those struggling with addiction.
Battle Creek, Michigan (PRWEB) September 30, 2015
September is recognized as National Recovery Month, an annual observation of the achievements and progresses made by substance abuse treatment and behavioral health professionals and those individuals who are in recovery from addiction and other behavioral health issues, and to promote prevention education, raise awareness about treatment options and encourage wider accessibility of treatment programs. In the spirit of this period of observance, A Forever Recovery, a results-based holistic rehabilitation center for substance abuse, has released four new video interviews of recent graduates of their treatment program.
"In celebration of National Recovery Month, we are pleased to share a sampling of the many success stories that our treatment program has helped to write," commented A Forever Recovery founder Per Wickstrom. "It is important for us to show that people can and do recover from addiction, and that there is hope in situations that might seem hopeless.
As we strive to be an effective force in the battle against drug abuse and alcoholism, we must offer year-round support and encouragement to those struggling with addiction. It is our hope that these video testimonials will help people to make the choice to seek a better way of life, and to possibly save a few more lives."
A Forever Recovery Treatment Testimonials
In this selection of videos, the viewer meets four people who made that choice and sought help in overcoming their compulsive behaviors. These testimonials show the different backgrounds and situations of those individuals who come to A Forever Recovery, demonstrating the adaptability and effectiveness of the treatment program that they use at the rehabilitation center. The interviews are available to view on the A Forever Recovery YouTube channel.
Caitlin is from Kentucky and struggled with addiction to heroin and crack. She speaks about her improved self-image and outlook on life. Corey, from Missouri, found himself with a drinking problem after getting out of the Navy, and his alcoholism progressed to include an addiction to Methamphetamine. He talks about reconnecting with his spirituality among other aspects of the program. Scott, a native of Indiana, grew up in an environment where abusing drugs and alcohol were commonplace and accepted as the norm. He tells the viewer about the different program options, such as Anger Resolution, that will help him make healthier decisions in the future. Tara came from Michigan, where A Forever Recovery is located, after losing custody of her child due to drug abuse. She made her decision to seek help after getting shot over a drug deal gone bad. Tara talks about repairing her self-image and rebuilding her damaged relationships.
A Forever Recovery takes a unique approach to the rehabilitation of those struggling with addiction. Offering various treatment methods and program options to the patient, they allow a certain level of freedom in deciding what path will work best for each individual. There is no timeframe, where the patients are pushed out the door in a set number of days or weeks. Instead, graduation is assessed on an individual basis, using progress and results to determine when the patient has completed each phase of their personalized recovery program. This results in an intensive and thorough treatment strategy with a very high success rate, making A Forever Recovery one of the top providers of addiction rehabilitation services in the country.
For more information please visit http://www.aforeverrecovery.com.