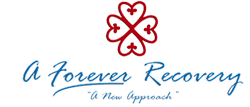 The energy and excitement at this year's picnic was simply indescribable.
Battle Creek, MI (PRWEB) October 01, 2013
A Forever Recovery, a leading addiction treatment center that has pioneered a moral reasoning approach to recovery that empowers each individual client to access the spiritual, cognitive, and fellowship support that they need, has launched a new video highlighting its 5th Annual Graduate, Alumni and Staff Reunion Picnic.
In addition to offering a look at some of the fun activities that individuals and families enjoyed throughout a day that was heralded by the Center's Executive Director Pamela Anderson as "a joyous celebration of fun and sobriety," the video features remarkable footage of both long-time and recent A Forever Recovery graduates who courageously share their stories of triumph against overwhelming odds. Some of the key messages that graduates talk about in the video include:

People must find a way to both like and love themselves in order to truly regain control over their lives and future.
Recovery is possible for those who really want it, and who set their heart on it.
Regardless of their past, people can choose right now to live a happy, joyous and healthy life that is free of addiction.
"The energy and excitement at this year's picnic was simply indescribable," commented A Forever Recovery's CEO Per Wickstrom. "People who have hit rock bottom in ways that most of people in society – thankfully – will never even come close to experiencing were full of laughter, love and hope for the future. Our new video is a way for us to offer a glimpse of what is possible when you combine leading-edge addiction treatment programs, a state-of-the-art facility, experienced and caring staff committed and dedicated clients, and most importantly, the unshakeable belief that freedom from addition is possible!"
A Forever Recovery's new video highlighting its 5th annual Graduate, Alumni and Staff Reunion Picnic is available at http://www.youtube.com/watch?v=aKZbcvm1RMg.
About A Forever Recovery
A Forever Recovery program is an open-ended drug and alcohol treatment program that gets clients off to a great start and gives them a solid foundation in recovery they can believe in. Not every treatment methodology works for every client. Some people are very receptive to 12-step principles, whereas others are more comfortable with faith-based treatment. Cognitive approaches have excellent success, whereas others thrive within a more holistic approach. A Forever Recovery allows clients to choose from a wide range of recovery methodologies, coupled with Moral Recognition Therapy (MRT), to achieve success rates unmatched in the addiction treatment industry. The bottom line is that there is no single therapeutic approach to recovery that works for everyone… until now.
Learn more at http://aforeverrecovery.com/.