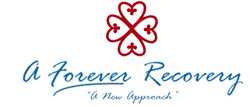 In our experience, each method has its strengths, and has been proven to work when applied in the right circumstances.
Battle Creek, MI (PRWEB) October 29, 2013
A Forever Recovery, a leading addiction treatment center that has pioneered a moral reasoning approach to recovery that empowers each individual client to access the spiritual, cognitive, and fellowship support that they need, has published an important new blog post that highlights the three most common types of alcohol and drug abuse rehab treatment options in the U.S.: Inpatient Rehabilitation, Outpatient Rehabilitation, and Social Programs.
"While every individual is unique and must be provided with a customized recovery plan that heals them on every level – mind, body and soul – generally speaking, medical professionals and addictions counselors typically endorse three rehabilitation methods to treat addiction," commented Per Wickstrom, the CEO and Founder of Battle Creek, Michigan-based A Forever Recovery. "In our experience, each method has its strengths, and has been proven to work when applied in the right circumstances."
The blog post goes on to summarize each treatment method so that individuals, their families and other caregivers can increase their knowledge and awareness:

Inpatient Rehabilitation: this method of treatment takes place in a residential facility, and offers clients continuous access to professionally trained and experienced medical, counseling and support staff, which can include: psychiatrists, social workers, occupational therapists, physicians, nurses, recreational therapists, and more. The average stay in an Impatient Rehabilitation Program lasts about three weeks (although it can be longer depending on individual needs), and focuses on empowering individuals to make choices that move them towards a strong, addiction-free life.
Outpatient Rehabilitation: this method of treatment is similar in many ways to Inpatient Rehabilitation, except that clients can typically carry on most (if not all) of their regular activities, such as school, work and home/family commitments. Treatment typically takes place on evenings and weekends and can last anywhere from a few weeks to more than 1.5 years. What's more, Outpatient Rehabilitation is often integrated with Inpatient Rehabilitation to ensure that the gains achieved in the critical first few weeks of treatment carry on into the future.
Social Programs: this method of treatment, which includes programs such as Alcoholics Anonymous, Mothers Against Drunk Driving, and a variety of Employee Assistance Programs, are designed to empower clients with a sense of community and peer-based support. They're widely considered to be an essential part of a long-term recovery program, especially with respect to avoiding or preventing relapses.
"Today's most common forms of rehabilitation are effective for many people," added Per Wickstrom. "This is especially true when individuals are committed to living an addiction-free life – even when success is not immediate. It's a process, and indeed, it can be an uphill one. However, the rewards are remarkable and truly beyond description. No words can capture what it's like to see someone who has reclaimed their life, and has gone from rock bottom to being a role model!"
The complete version of A Forever Recovery's latest blog post entitled "The 3 Most Common Rehab Treatments in the U.S." is available at http://aforeverrecovery.com/blog/treatment/3-most-common-rehabilitation-treatments-in-the-us/.
About A Forever Recovery
A Forever Recovery program is an open-ended drug and alcohol treatment program that gets clients off to a great start and gives them a solid foundation in recovery they can believe in. Not every treatment methodology works for every client. Some people are very receptive to 12-step principles, whereas others are more comfortable with faith-based treatment. Cognitive approaches have excellent success, whereas others thrive within a more holistic approach. A Forever Recovery allows clients to choose from a wide range of recovery methodologies, coupled with Moral Recognition Therapy (MRT), to achieve success rates unmatched in the addiction treatment industry. The bottom line is that there is no single therapeutic approach to recovery that works for everyone… until now.
Learn more at http://aforeverrecovery.com/.