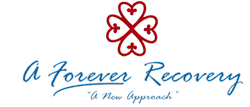 One of the most dangerous myths in our society is that peer pressure concerning drugs is something that only teens and adolescents have to deal with.
Battle Creek, MI (PRWEB) November 06, 2013
A Forever Recovery, a leading addiction treatment center that has pioneered a moral reasoning approach to recovery that empowers each individual client to access the spiritual, cognitive, and fellowship support that they need, has published an important new blog post that is a must-read for people of all ages who want to learn how to deal with peer pressure associated with drugs.
"One of the most dangerous myths in our society is that peer pressure concerning drugs is something that only teens and adolescents have to deal with," commented Per Wickstrom, the founder of A Forever Recovery, and an outspoken proponent of working closely with schools, parents, community role models and elected officials to finally win the notorious war on drugs.
"The fact is that drug-related peer pressure is a threat to people of all ages, and that's why our latest blog post is essential reading that could mean the difference between avoiding -- or surrendering to -- a life of addiction. As someone who has gone down the latter path, I can personally say that the road back to sobriety and self-empowerment is difficult. Prevention is infinitely better than treatment!"
The new blog post goes on to highlight 5 techniques for people of all ages, in all situations, and from all walks of life to stay drug-free – even in the face of peer pressure:
1. Learn to recognize peer pressure: people need to understand that not all peer pressure is explicit and overt. Some of it can be very subtle and passive – yet be just as devastating. For example, mocking someone who avoids drugs is a powerful yet difficult-to-detect form of manipulation.
2. Prepare for situations involving peer pressure: people can give themselves a tremendous edge in the battle against peer pressure by being prepared, and when necessary, proactively changing course or making decisions that limit or eliminate their vulnerability to experimenting with drugs. They can also practice "saying no" and, especially, dealing with the typical reactions that their so-called friends might fire back with.
3. Eliminate outgoing sources of peer pressure: when prevention and preparation aren't enough, it may be necessary for people to end certain relationships, or at least, reduce the amount of time they spend with certain people (and possibly where they spend that time; e.g. moving to an environment where drug use is not an option).
4. Develop new peer groups: while it can be painful to leave behind relationships that aren't healthy, the flipside is that people can develop new peer groups with people who empower, inspire and encourage them to life a vibrant, drug-free life.
5. Seek professional help: while some people may believe that "seeking professional help" is a sign of weakness, nothing could be further from the truth! It takes tremendous courage and inner strength for a person to admit that he or she could benefit from expert help. What's more, people may be pleasantly surprised by what today's' state-of-the-art drug treatment centers have to offer; everything from a wide array of programs, tremendous support from staff, recreational and creative opportunities, and more.
Added Per Wickstrom: "Moving past peer pressure is difficult, but the fact is that with the right support and determination, it can be done!"
The full edition of A Forever Recovery's new must-read blog post "How to Deal with Peer Pressure Associated with Drugs" is available at http://aforeverrecovery.com/blog/treatment/how-to-deal-with-peer-pressure-associated-with-drugs/
About A Forever Recovery
A Forever Recovery program is an open-ended drug and alcohol treatment program that gets clients off to a great start and gives them a solid foundation in recovery they can believe in. Not every treatment methodology works for every client. Some people are very receptive to 12-step principles, whereas others are more comfortable with faith-based treatment. Cognitive approaches have excellent success, whereas others thrive within a more holistic approach. A Forever Recovery allows clients to choose from a wide range of recovery methodologies, coupled with Moral Recognition Therapy (MRT), to achieve success rates unmatched in the addiction treatment industry. The bottom line is that there is no single therapeutic approach to recovery that works for everyone… until now.
Learn more at http://aforeverrecovery.com/