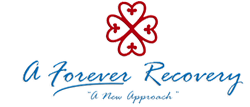 We need to understand the root causes of the threats facing our young people, so that we can help them choose a better path. We can't win the war on drugs and alcohol addiction through treatment. It can only be done through education and awareness.
Battle Creek, MI (PRWEB) November 06, 2013
Addiction recovery professionals, elected officials, school administrators, community leaders, parents and everyone else who want to grasp why adolescent drug and alcohol abuse is rising -- despite the so-called "war on drugs" that has been raging for more than four decades – can glean powerful insights from a new blog post published by A Forever Recovery, a leading addiction treatment center.
"Let's face it: concerns regarding drug and alcohol abuse among adolescents is nothing new," commented A Forever Recovery's Per Wickstrom, who has pioneered a moral reasoning approach to recovery that empowers each individual client to access the spiritual, cognitive, and fellowship support that they need. "However, we've gone far beyond the level of concern. Now, it's an epidemic that, in many of our cities and communities, is nothing short of a catastrophe. We need to understand the root causes of the threats facing our young people, so that we can help them choose a better path. We can't win the war on drugs and alcohol addiction through treatment. It can only be done through education, awareness and prevention."
The blog post goes on to highlight 5 root causes of the rise in drug and alcohol abuse among adolescents:
1. Budget cuts in prevention methods: without question, schools and community programs have been gutted by budget cuts over the last few years. It's no shock to note that in areas where funding has fallen, we're seeing greater incidences of drug and alcohol abuse among adolescents.
2. Increased availability: many substances, such as prescription medications (particularly painkillers like opiates) are within relatively easy reach of adolescents compared to illicit drugs, like cocaine or heroin. What's more, alcohol continues to be surprisingly easy for teens to get their hands on, especially if they have an older friend or sibling who will buy it for them.
3. False confidence: for many adolescents, the idea of drug or alcohol addiction is something that only "older people have to deal with." In other words, they have a sense of false confidence that either makes them deny they're addicted, or makes them believe that they can "kick the habit" whenever they wish. Unfortunately, addiction has no minimum age requirement, and addiction can take root the first time a substance is abused. To make matters worse, many adolescents frankly don't believe that alcohol is a drug or is addictive in the first place.
4. Brain development issues: though adolescents may feel that "they know all there is to know" by the time they're 15 (and this has arguably been true of every generation and has nothing to with drugs and alcohol!), the fact is that the pre-frontal cortex – which, among other things, governs decision-making -- doesn't reach full development until around age 20. As such, young people are biologically wired to make riskier decisions that, tragically, can come back to haunt them and their families as they get older.
5. Emotional issues: while peer pressure and "trying to fit in" remain key reasons why many adolescents experiment with drugs and alcohol, there are also emotional and mental health reasons, too. Indeed, many young people today are under unprecedented pressure – especially with the prevalence of social media – and one of the ways they think they can cope is through substance abuse (which, as noted above, they often don't see as abuse).
"The rise in substance abuse among adolescents is very worrisome, not just on a personal or family level, but also on a community and national level," added Per Wickstrom. "However, once we understand the root causes, we can start working on a realistic solution!"
The full edition of A Forever Recovery's new blog post "Why Adolescent Drug and Alcohol Abuse is Rising" is available at http://aforeverrecovery.com/blog/drug-abuse/why-adolescent-alcohol-and-drug-abuse-is-rising/.
About A Forever Recovery
A Forever Recovery program is an open-ended drug and alcohol treatment program that gets clients off to a great start and gives them a solid foundation in recovery they can believe in. Not every treatment methodology works for every client. Some people are very receptive to 12-step principles, whereas others are more comfortable with faith-based treatment. Cognitive approaches have excellent success, whereas others thrive within a more holistic approach. A Forever Recovery allows clients to choose from a wide range of recovery methodologies, coupled with Moral Recognition Therapy (MRT), to achieve success rates unmatched in the addiction treatment industry. The bottom line is that there is no single therapeutic approach to recovery that works for everyone… until now.
Learn more at http://aforeverrecovery.com/.