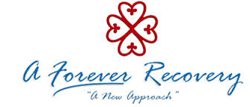 'Stopping addiction before it starts is the only way we can beat this thing,' Wickstrom said.
(PRWEB) July 07, 2015
Parents and guardians of teenagers or young adults will be interested in reading the latest blog post by A Forever Recovery, an open-ended holistic treatment center for drug and alcohol abuse located in Southwest Michigan. A recently released study by New York University's Center for Drug Use and HIV Research has shown a significant increase in the "club drug" use among high school seniors. The blog post offers guidance to parents on what to look for if they suspect that their child is using these drugs or attending parties known as "raves" where these drugs are prevalent.
"Our youth is our number one asset in America," commented A Forever Recovery founder and CEO Per Wickstrom. "By educating parents and their kids on the dangers of drugs, and on what to watch out for, we can make a difference in the fight against addiction. If we don't do everything in our power to guide our youth towards a healthy, drug-free lifestyle, there is little hope for the future of our nation."
Dangers Associated with Rave Parties
A "rave" is a party where the music is predominantly a genre known as Electronic Dance Music (EDM), and is a leftover remnant of the popular disco and electro-pop music scenes of the 70's and 80's. EDM and "raves" have increased in popularity over the past several years, especially among the younger crowd. Part of this draw is that, while many are held in nightclubs with security, a lot of these parties are held in abandoned warehouses, forest clearings or basements, where people under the age of 18 or 21 have no problem getting in.
Drugs like MDMA (also known as Ecstacy), Ketamine (an animal tranquilizer), LSD and Methamphetamine are prevalent at these parties.
A Forever Recovery's blog post covers many topics relating to the "rave" scene and the "club" drugs associated with it, including the slang that younger people are using to talk about these drugs and the parties that they are using them at, the music that seems to draw users of these drugs, and what to watch out for in order to avoid these dangers. "Stopping addiction before it starts is the only way we can beat this thing," Wickstrom said. "This information is meant to help educate parents and kids alike, and to hopefully save a few lives in the process.
To see the full blog go here: http://aforeverrecovery.com/blog/drugs/deadly-dancing-drug-use-among-teen-ravers-considerably-higher/