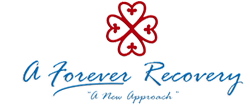 We need new information tools like our Infographic to help both professionals and individuals understand Vicodin, and ultimately, prevent abuse and addiction through education and awareness
Battle Creek, MI (PRWEB) November 15, 2013
A Forever Recovery, a leading addiction treatment center that has pioneered a moral reasoning approach to recovery that empowers each individual client to access the spiritual, cognitive, and fellowship support that they need, has created a helpful new Infographic on understanding Vicodin.
The new Infographic highlights a number of key facts and figures, including:

Vicodin was first approved by the FDA in 1943
Vicodin works by bonding to the opioid receptors in the central nervous system, and provides a pain-relieving effect that is similar to morphine
The effects of Vicodin typically last 4-8 hours
99% of the world's hydrocodone prescriptions -- about 131 million -- are written and filled in the U.S.
The typical price for a 30-day generic supply of Vicodin (without health insurance) is $4
Recreational Vicodin users will often "doctor shop" and/or visit multiple doctors independently, so they can get multiple prescriptions that are then filled at different pharmacies
About 33% of all emergency room visits related to non-medical use of prescriptions involve Vicodin
75% of Vicodin-related emergency room visits involved mixing the drug with another substance
The short-term effects of Vicodin include: anxiety, drowsiness, dry throat, mood changes, skin irritation and lightheadedness
The longer-term effects of Vicodin include: chemical dependency, and severe changes in behavior and emotional health
"Vicodin is one of the world's oldest brands of hydrocodone, which is a powerful pain reliever," commented Per Wickstrom, the founder of A Forever Recovery. "Use and abuse of such medications are on the rise – especially among young people -- and so we need new information tools like our Infographic to help both professionals and individuals understand Vicodin, and ultimately, prevent abuse and addiction through education and awareness."
Addictions and medical specialists, treatment centers, community organizations, schools, and all other organizations and professionals who are on a mission to help their target audience or the general public understand Vicodin, are invited to visit http://aforeverrecovery.com/blog/drugs/vicodin/infographic-vicodin/, where they can download and re-publish the new Infographic on their website or other materials, provided that it is not modified in any way.
About A Forever Recovery
A Forever Recovery program is an open-ended drug and alcohol treatment program that gets clients off to a great start and gives them a solid foundation in recovery they can believe in. Not every treatment methodology works for every client. Some people are very receptive to 12-step principles, whereas others are more comfortable with faith-based treatment. Cognitive approaches have excellent success, whereas others thrive within a more holistic approach. A Forever Recovery allows clients to choose from a wide range of recovery methodologies, coupled with Moral Recognition Therapy (MRT), to achieve success rates unmatched in the addiction treatment industry. The bottom line is that there is no single therapeutic approach to recovery that works for everyone… until now.
Learn more at http://aforeverrecovery.com/