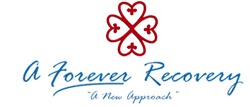 What we need to get across is that the recreational use of Vicodin is a very slippery slope.
Battle Creek, MI (PRWEB) November 15, 2013
A Forever Recovery, a leading addiction treatment center that has pioneered a moral reasoning approach to recovery that empowers each individual client to access the spiritual, cognitive, and fellowship support that they need, has published an important and timely new blog post on the increasing recreational use of Vicodin.
As the blog post points out, recreational use of Vicodin is driven by several key factors, including:

Recreational use of prescription medications has skyrocketed over the past 20 years
Vicodin (hydrocodone) is the most widely prescribed drug in the country, with approximately 131 prescriptions written each year
Vicodin is often easy to obtain from a friend, parents, dealer or doctor
A 30-day supply of generic Vicodin can cost as little as $4
Vicodin can be prescribed by a nurse and a physicians assistant (instead of only a doctor)
A single Vicodin prescription can be re-filled 5 times
In light of the above factors, it's not surprising that the recreational use of Vicodin has, in many cases, turned into situations of Vicodin abuse -- a fact that A Forever Recovery's founder Per Wickstrom says is often compounded by abuse of other substances.
"According to the Substance Abuse and Mental Health Services Administration, 75 percent of Vicodin-related visits to the emergency room involve additional substances," commented Per Wickstrom. "The most common being alcohol, benzodiazepines, other opioids, and cocaine."
The blog post concludes by noting that the US Drug Enforcement Agency has asked the FDA to reclassify Vicodin, so that it would only be available through a physician, and not (as is the case now) through a nurse of physician assistant. Reclassification would also limit the number of times a prescription could be filled to one, instead of five (as is the case now).
"What we need to get across is that the recreational use of Vicodin is a very slippery slope," added Per Wickstrom. "The body soon builds up a tolerance, and as such more and more is required – and that's a direct route to abuse, addiction, and for tragically for some people and their families, severe injury, coma and death."
The full text of A Forever Recovery's latest blog post entitled "The Recreational Use of Vicodin" is available at http://aforeverrecovery.com/blog/drugs/vicodin/recreational-use-of-vicodin/.
About A Forever Recovery
A Forever Recovery program is an open-ended drug and alcohol treatment program that gets clients off to a great start and gives them a solid foundation in recovery they can believe in. Not every treatment methodology works for every client. Some people are very receptive to 12-step principles, whereas others are more comfortable with faith-based treatment. Cognitive approaches have excellent success, whereas others thrive within a more holistic approach. A Forever Recovery allows clients to choose from a wide range of recovery methodologies, coupled with Moral Recognition Therapy (MRT), to achieve success rates unmatched in the addiction treatment industry. The bottom line is that there is no single therapeutic approach to recovery that works for everyone… until now.
Learn more at http://aforeverrecovery.com/.