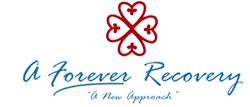 It's this combination of pain-killing and mood improvement that is driving the illegal recreational use of Vicodin.
Battle Creek, MI (PRWEB) November 27, 2013
A Forever Recovery, a leading addiction treatment center that has pioneered a moral reasoning approach to recovery that empowers each individual client to access the spiritual, cognitive, and fellowship support that they need, is exploring the physical, mental and emotional effects of Vicodin in its latest blog post.
As the blog post explains in refreshing "jargon-free" fashion, Vicodin binds to opioid receptors in the brain and acts as a potent painkiller. It also stimulates neurotransmitters that ultimately create an improved sense of well-being and euphoria.
"It's this combination of pain-killing and mood improvement that is driving the illegal recreational use of Vicodin," commented A Forever Recovery's founder Per Wickstrom. "However, this is definitely a story that often doesn't end well. Over time, the body requires more and more Vicodin to achieve expected levels of pain numbness and well-being – which can lead to abuse and addiction."
The blog post further highlights some of the long-term effects of Vicodin, which can include liver damage -- including liver failure -- jaundice, and urinary system complications. It can also trigger adverse side effects, such as drowsiness, light-headedness, nausea, constipation, abnormal mood changes, anxiety, skin irritation, dry throat, and more.
"My message to anyone who is even thinking about the recreational use of Vicodin is clear: don't do it," added Per Wickstrom. "It's a slippery slope, and it's sending thousands of people of all ages each year to the emergency room; and for some, their next stop is the morgue."
The full edition of A Forever Recovery's new blog post "The Physical, Mental and Emotional Effects of Vicodin" is available at http://aforeverrecovery.com/blog/drugs/vicodin/physical-mental-and-emotional-effects-of-vicodin/.
About A Forever Recovery
A Forever Recovery program is an open-ended drug and alcohol treatment program that gets clients off to a great start and gives them a solid foundation in recovery they can believe in. Not every treatment methodology works for every client. Some people are very receptive to 12-step principles, whereas others are more comfortable with faith-based treatment. Cognitive approaches have excellent success, whereas others thrive within a more holistic approach. A Forever Recovery allows clients to choose from a wide range of recovery methodologies, coupled with Moral Recognition Therapy (MRT), to achieve success rates unmatched in the addiction treatment industry. The bottom line is that there is no single therapeutic approach to recovery that works for everyone… until now.
Learn more at http://aforeverrecovery.com/.