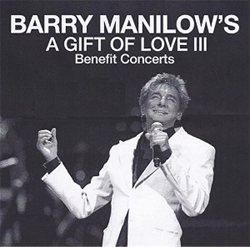 Barry Manilow is one of the most adored residents of the Coachella Valley and with good reason.
Palm Desert, CA (PRWEB) December 08, 2015
Brad Schmett, Broker Associate with Luxury Homes by Keller Williams today announced that the upcoming "Gift of Love III" Concert Series at the McCallum Theater which will celebrate the 72nd birthday of iconic entertainer Barry Manilow by supporting 30 local charities, is expected to offer the local real estate market a substantial boost. Manilow makes his home in the desert and has an enormous, international fan base.
The beloved Manilow is one of Coachella Valley's most devoted philanthropists supporting a wide range of charities across the area including the LGBT Community Center of the Desert. The concert is expected to feature several arrangements of his number one hit songs as well as traditional holiday favorites. The much lauded entertainer has enjoyed an illustrious career.
Schmett recently remarked, "Barry Manilow is one of the most adored residents of the Coachella Valley and with good reason. His devotion to charity and philanthropy is legendary. He is a long time resident of the desert who has tirelessly supported the fight against AIDS as well as the LGBT Community Center of the Desert, music and the arts. Previous concerts in 2009 and 2012 were sellouts raising a total of a million dollars for various local charities. We expect to be extremely busy during this concert series as well showing off our inventory of luxury homes to generous Manilow fans looking to purchase vacation or investment properties."
VIP premium tickets will permit the purchaser to designate one of 30 charities they wish to select to benefit from their ticket purchase. Among the choices will be Animal Samaritans, the Barbara Sinatra Children's Center, the Desert AIDS Project, Guide Dogs of the Desert, the Manilow Music Project, Martha's Village and Kitchen, Temple Isaiah Fund, and United Cerebral Palsy-Inland Empire.
For more information on Barry Manilow's Gift of Love Concert Series visit http://www.mccallumtheatre.com/index.php/shows/just-added-on-sale-now/barry-manilow?refe=2554.
To find out more about investing in Palm Desert, CA real estate visit http://palmdesertrealestateinfo.com.
About Luxury Homes by Keller Williams: Luxury Homes by Keller Williams – La Quinta, is an exclusive, elite and sophisticated group of real estate consultants raising the bar for service in the upper-tier La Quinta and Palm Springs area residential real estate market.