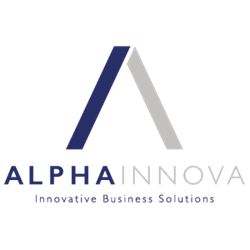 Attending industry conferences and seminars is one of the best things that can be done for the future of a business.
Cardiff (PRWEB) March 21, 2017
The seminar, which took place on Saturday 18th March, will be attended by a number of prolific sales and marketing firms. The event was held at the Hilton London Bankside, a popular choice for business and leadership tutorials. CEO Jamiesh Holait has praised the seminar as highly beneficial for any business with high ambitions: "Attending industry conferences and seminars is one of the best things that can be done for the future of a business. We were grateful to hear from insightful guest speakers and to learn new skills about leadership which will help us increase productivity and development at A. Innova."
About A.Innova: http://www.alphainnova.co.uk/
Mr Holait attended the event with A. Innova's top three account managers. They found it to be a valuable networking opportunity and were able to connect with experienced business professionals, so as to gain inside knowledge on how to conduct proper leadership habits.
Six guest speakers hosted the event. A range of topics were covered, all aimed at identifying leadership skills required for success in the marketing industry. Presenters taught of the importance of recruitment, demonstrating how businesses can employ the next game-changing talent to their team. It outlined the advantage of a tactile recruitment technique, warning against employment based on only experience and qualifications. Finding individuals with the right mind-set should be a top priority; it is crucial to have a team under the same cause, with a similar understanding of what success means.
Once the right team is recruited, it is important to coach them under the same directive. Doing so makes driving sales easier, and also means the business owner can afford to delegate more responsibility to their team members. According to London Business School, nearly 60% of companies face leadership talent shortages, having an adverse impact on the overall performance of the business. Thus, it is crucial to develop new talent, best recruited through the rankings of the company.
A. Innova has always taken this approach in developing its team member's skills and helping them to progress their career. A.Innova is an ambitious sales and marketing agency, specialising in the event marketing channel, with offices in Liverpool and most recently Cardiff. The firm creates and tailors sales and marketing strategies to best suit clients and their needs. Their direct and personalised approach helps give an increased market share for customers, giving each a unique experience. A. Innova advocates leadership development as a long-term business imperative and reminds business leaders that investing in leadership development will be influential when it comes to getting better results.