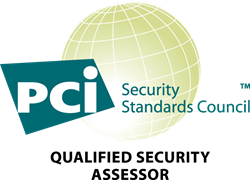 "We are excited to bring our knowledge and experience with PCI DSS to companies in Canada," states A-lign Partner Gene Geiger. "This move demonstrates our plans to provide all of our clients with a single solution for their security and compliance needs."
Tampa, FL (PRWEB) March 11, 2015
A-lign, an international security, assurance, and compliance solutions firm, has expanded its international presence by offering Payment Card Industry Data Security Standard (PCI DSS) assessments in Canada. This adds to A-lign's global resume which includes performing security audits in countries including France, the United Kingdom, Costa Rica and India.
"We are excited to bring our knowledge and experience with PCI DSS to companies in Canada," states A-lign Partner Gene Geiger. "This move demonstrates our plans to provide all of our clients with a single solution for their security and compliance needs." PCI DSS was developed by the Payment Card Industry Security Standards Council (PCI SSC), which is made up of the five major payment brands (American Express, Discover Financial Services, JCB International, MasterCard Worldwide, Visa Inc.) to align their individual security requirements for the payment card industry and to develop a standardized approach to data security for cardholder data. Consisting of twelve requirements, PCI DSS is the comprehensive security standard that defines the policies, procedures and processes that should be implemented to protect payment card data. A-lign can assist Canadian companies through the following PCI DSS stages:
1. Readiness Assessment– Companies that are new to PCI DSS and want to identify areas of non-compliance can have a readiness assessment performed by A-lign to prepare themselves for the upcoming audit. Readiness assessments add to the efficiency of the audit and provides a benchmark of current compliance levels.
2. Facilitated Self-Assessment Questionnaire (SAQ) – Those companies that are not required to undergo an audit still opt to have a provider such as A-lign assist them in completing the questionnaire.
3. Level 1 On-Site Assessment – A-lign can perform a Level 1 assessment to evaluate companies' compliance with PCI DSS.
Navigating the requirements of PCI DSS requires a deep understanding of the standard's requirements and information security. As a PCI SSC registered Qualified Security Assessor (QSA) in the US, Latin America and the Caribbean (LAC) and now Canada, A-lign is approved to perform security assessments to validate a company's compliance with the requirements of PCI DSS. To learn more about A-lign and the security and audit services provided by the firm contact them at 888-702-5446 or info(at)a-lign(dot)com.
About: A-lign is a full service security and compliance solutions firm with extensive experience in providing: SOC 1: SSAE 16 Examinations, ISO 27001 Certifications, PCI DSS Assessment Services, SOC 2: AT 101 Services, FedRAMP Security Assessments, FISMA Security Assessments, HIPAA and HITECH Services, Penetration Testing and Vulnerability Assessments. A-lign is a licensed CPA firm, QSAC, accredited ISO 27001 certification body and accredited FedRAMP 3PAO.