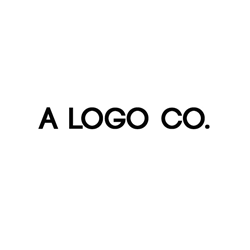 Local logo company pushes web design services.
Miami, Florida (PRWEB) September 11, 2013
Miami logo designing company A Logo Co. offers more than just what the name indicates. Having launched its new website http://www.alogoco.com back in February of 2013, the owner and designer, chose to dedicate the website's original debut to its specialty, that of designing logos. However, the company has always offered and specialized in more than just logo design. Now, with that internet milestone underway, A Logo Co. are ready to go full-throttle promoting another one of A Logo Co.'s incredible specialty services – web design.
A Logo Co's CEO is a well seasoned experienced website designer as well as a graphic and logo designer and is now taking on new web design clients in the Miami, Florida area. The CEO is also reporting that he will be designing and programming mobile websites as well.
Although it may appear the company has only just embarked on this form of service, that very assumption couldn't be further from the truth. At the foundation of both logo design and web design, lies the art and skill of graphic design, which is anything but foreign to this talented staff. In fact, the A Logo Co. team has always offered website design, but they have played the promotional chess game quite carefully.
The world today is a fast-paced one, where people are drawn to images, which must represent, say, and promote everything and more than words. The first lesson in Business 101 and Advertising 101 is to create an intriguing and appropriately reflective self-image that will spark consumer interest. That is where logo design comes in. With 101 out of the way, the next most critically important step is towards creating a website. A Logo Co has played this game well, first informing and promoting the logo services to the public and now doing the same with the web design, hence proving himself and A Logo Co. to be very knowledgeable in the advertising game.
The designers at A Logo Co. work with their clients from start to finish, letting nothing stand in the way, to create the perfect image and site for each individual client. The process need only begin with an idea and a dream. They will work endlessly on the most tedious details, perfecting even the most meticulous and thought-out ideas. And for clients who are overwhelmed with the creative process or lack the imagination others have, the designers and the owner, himself, will come up with incredibly creative images, layouts, and literature.
A Logo Co.'s web services can be as simple as a client needs or run as extensive as necessary, as well. With a client-base that ranges from sports teams, restaurants, independent/small businesses, and on to the larger commercial and corporate levels, the company has proven to be successful, reputable, and respectful. They can take on projects of all scales from including basic, small scale design and layout to the most extensive, detailed jobs which require top-notch maintenance and full-scale aid with SEO marketing and maintaining high-level rankings. A Logo Co. offers everything from step one to infinity, which can be seen by visiting the company's website.
Although formerly known for its logo design and extensive logo-related services, A Logo Co.'s website design services are of superior quality and truly turn-key. And while a small business itself, Savino has kept it that way by choice, in order to maintain focus, dedication, and intimacy with all clients. Make no mistake, A Logo Co.'s staff and designers are amongst the most innovative, skilled, and dedicated out there. In conclusion, A Logo Co. is deceptively incredible with everything it has to offer and a company all current and website owners should consider using.