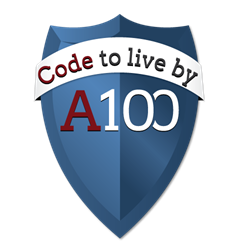 (PRWEB) April 14, 2015
The Apprentice100 software development apprenticeship program (A100) today announced plans to expand to a new Stamford site in the summer of 2015, and is exploring a Hartford site in the fall of 2015 to bolster efforts to apprentice and place 100 aspiring software developers to innovative local companies in 2015.
"On a daily basis we meet great, innovative companies that can't find enough talent to grow," said Derek Koch, CEO and founder of Independent Software, creators of the A100 program. "But we also find that aspiring local software developers need an exciting, challenging experience like A100 to prepare for and secure a great software development job at one of those companies."
Student and partner company applications for the new sites in Stamford and Hartford are now open at http://www.apprentice100.com. A100 partner companies are local startups and high-growth companies that not only want to hire software development talent, but also want to improve the pool of talent available in their backyard.
"We've tripled our software development team in the past year and are constantly looking for passionate, local talent," said Josh Geballe, CEO of Branford-based software company Core Informatics. "We're an A100 partner company because we believe that by working through the program, getting our engineers involved in developing apprentices, we can make Connecticut a better place for ourselves and others to start and grow innovative companies."
A100 apprentices are typically juniors, seniors, or graduate students in computer science and related degrees at local colleges and universities. The 12-week program is free to them, and they experience what it's like to be a member of a working software development team by working with each other, with the A100 program staff, and with partner companies.
"A100 is a great complement to my academic work because it has given me a chance to experience working on a software development team doing hands-on work on a real project for a real customer," said Anastasia Kulikova, a senior at Sacred Heart University and current apprentice in the New Haven winter cohort. "My studies at Sacred Heart have given me a great foundation in computer science, and through A100 I'm applying those skills while learning new things, like Agile software development, new frameworks, and source code management."
Students interested in how the A100 program can accelerate their career in software development are encouraged to visit http://apprentice100.com to learn more. For more details on how to become a partner company in the Stamford or Hartford cohorts, contact Derek Koch at info(at)indie-soft(dot)com.